This blog first appeared on Broadcast Sport. View the original by clicking here.
Dhaval Ponda of Tata Communications discusses the huge growth potential in the world of esports
With the pandemic forcing sports players and broadcasters to work remotely, sports federations faced a significant challenge around how to engage with fans. One significant solution they've turned to is esports.
Esports and gaming have burst into the mainstream in recent years, transforming from a niche to a central form of entertainment around the world.
A recent report by Techtalks found that in 2020, while the esports industry was already worth $1.1 billion, its value is projected to increase up to at least $1.8 billion by 2022.
This massive growth is supported by an equally impressive growth in the esports audience – from 120 million to 495 million over five years from 2015 to 2020.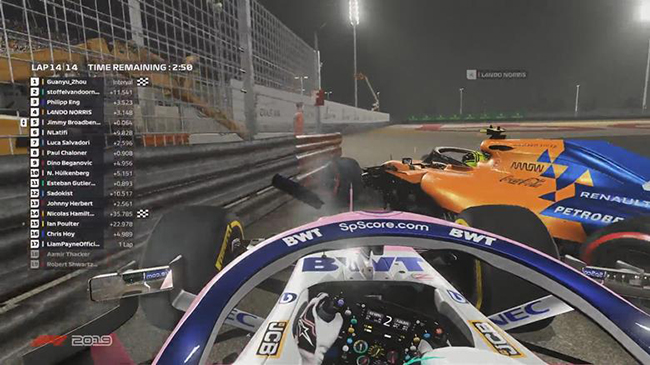 With stadiums still functioning at limited seating capacity, traditional sporting federations may have to consider looking to esports and gaming at large to engage fans.
We have already seen traditional sports utilise the esports avenue to maintain cash flow during the pandemic. The F1 Virtual Grand Prix (pictured above) drew 3.2 million online viewers, with an estimated 1.2 million watching on TV. With this increased viewership, broadcasters and video players alike will begin to see esports content as part of the norm.
More so than before, consumers want choice. Esports as an extension of traditional sports is providing consumers more variety over what content they can consume.
The interest in esports has only just begun, and technology will play a central role in driving this further – creating seamless digital experiences no matter where people are or the device they are using, making it an increasingly accessible and instant form of content.
However, for organisations to increase their distribution of esports content, they need the right technology and infrastructure in place to support this.
Tata Communications has worked with media and entertainment company De Tune to help them deploy media cloud infrastructure on the edge, which made it possible to deliver content to all parties involved in production in a matter of seconds.
All editing and production were done on the cloud, at an increased speed. This agility in workflow meant that De Tune was able to keep up with the changing demands within the sector and this level of speed and agility will be needed for the coming years.
Search For More Content