The year of 2020 will go down in the history books, not only for the devastation of the pandemic but the vast number of processes to quickly adapt to the everchanging challenging environment. It was a year of reflection, the digital revolution, a year of remote working.
Businesses had queried whether office space was worth the rent when most, if not all of their employees were working from home. Or, the number of advantages of virtual audiences for a whole host of events had been questioned, changing perspectives and paving the way to a new normal. But if there is one thing that has been truly missed… face-to-face exhibitions and trade shows are at the top of that list.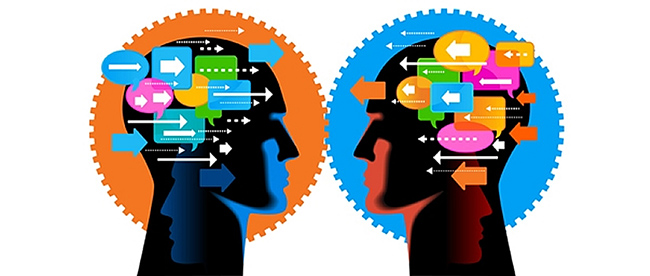 The absence of face-to-face exhibitions
Exhibitions are a powerful platform for businesses throughout a number of different sectors. It is a chance to come together with similar professionals and share information, promote your business and liaise and build communication with potential prospects.
The UFI (The Global Association of the Exhibition Industry) website identifies there are around 32,000 exhibitions per year globally. With this includes 4.5 million exhibiting businesses and over 303 million attracted visitors per year, with a combined spend of over £104 billion. That is a major industry that is vital to the economy.
Exhibitions have kept with the curve and moved to virtual experiences due to the pandemic. While there has been a number of positives from this, including being able to attend from your living room, reduced travel cost and less strain on the environment – exhibitions haven't had the same positive experience that they are used too.
The importance of face-to-face
If 2020 has highlighted anything, it would be the importance of face-to-face communication at exhibitions. A physical event brings business and consumer together on a different level. It's more informal and you can draw from prospects reactions. Face-to-face relations create a lasting relationship and a more hands-on solution with your consumers – which in turn converts to higher customer retention.
Another missed opportunity for face-to-face exhibitions is the opportunity to understand your competitors. The chance to collect important research of consumer reactions, working methods, marketing inspiration etc… of the competing businesses. This gives you a clear view of where you are doing well and the areas you may need to improve.
If you find your business/ service more of an 'in the moment' feature; you desire that traffic of people walking past your stall and thinking 'Oh yeah, I need that!'.  Face-to-face gives you this opportunity which was hard to convert to a virtual experience; we found out this the hard way at DPRTE's 2020 event back in September.
Face-to-face gives exhibitors and visitors… professionals and amateurs the chance to learnt new information, market trends, draw from other people's stories and liaise with likeminded people in their chosen sectors. That time and information are invaluable. As much you try to convert this over to a virtual experience; nothing beats the paybacks you get from being there in person.
The current state
The current climate is still in a risky state at the moment but the success of the vaccine rollout has brought new hope as the way out of this pandemic. It is still hard to plan ahead or know what is going to happen but we are hoping there will be a return to face-to-face exhibitions still this year; even if it is more towards the end of the year.
We know many businesses will be in the same position hoping for their steady return. Face-to-face exhibitions are a vital part of a lot of industries; especially in manufacturing as it is a way of showcasing products to a new network of prospects.
If you have any questions about the products that we hope to display in exhibitions this year you can call a member of our friendly team on +44 (0) 208 568 1881 or email info@cpcases.com
Search For More Content