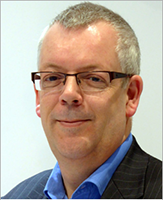 As you may know, the world of broadcasting is a constantly moving feast. Changes are happening all of the time. One significant change that's always worth keeping an eye on is the ongoing deployment of 5G networks. In this article, we will explore 5G broadcasting, including how 5G networks are more efficient for mobile and the impact they will have on broadcasting specifically. And, of course, we'll cover the widespread misconceptions. Let's delve in, shall we?
What is 5G?
5G is the fifth generation in terms of mobile internet connectivity. With global consumption of mobile video content expanding at astronomical rates, consumers are always demanding more. You can expect more reliable Internet connections, as well as faster speeds. By combining the very latest research and cutting-edge technology, 5G will provide connection speeds that are multitudes quicker than 4G. Soon, it will be the baseline norm to have an average download speed of around 1 gbps.
We have already seen 5G networks launch, and 2020 has seen a worldwide push to further roll out the technology across the world. Verizon became one of the first companies to do so. However, their 5G network is still only available in certain areas. AT&T has rolled out 5G in a number of cities too. In the UK, EE and other mobile carriers are leading the charge as 5G becomes more and more accessible. However, we are still very much in the early stages in terms of mass adoption.
Some Asia-Pacific (APAC) territories are well within the more advanced stages of 5G rollout – with China, Japan, Australia and South Korea taking advantage of early 5G launches to cement the foundations for further rapid expansion. The benefits will be widespread across multiple instances, including mobile broadband and the internet of things – marking it as a top priority for multiple industries.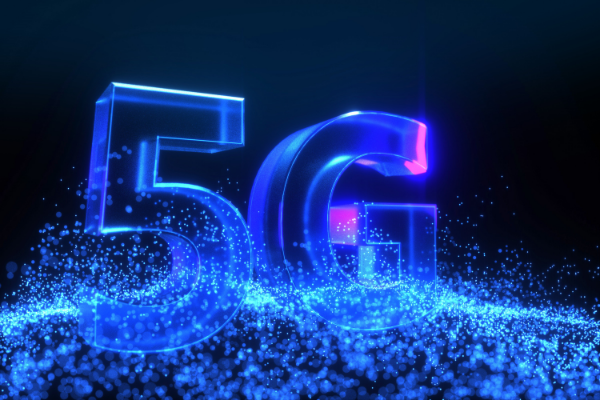 What isn't 5G?
Forget what your neighbour might have heard from local Facebook groups and comments on the internet – there is no evidence that the presence of 5G is detrimental to your health. Earlier in the year, we even saw theories that 5G was somehow linked to the Coronavirus. This ultimately led to acts of vandalism carried out on new masts, at a time where connectivity was more important than ever.
The fears and conspiracies that surround 5G have a long history preceding them. Most theories can be traced back through the development of 3G (remember that?), and even the introduction of mobile phones themselves.
As 5G moves through its adoption phase, expect to see such theories lose momentum. Until 6G is formally announced, of course.
5G and broadcasting
Despite the fact that 5G networks are not universally available at the moment, we have already seen 5G in broadcasting. At its core, 5G represents a more efficient mechanism for delivering linear services and content to mobile devices across the world. It's something that we have already experienced in a limited capacity within the UK. BT Sport and EE conducted their first-ever 5G two-way broadcast at the end of 2018. Moreover, the EE Wembley Cup was the first-ever sporting event in the world to broadcast utilizing 5G-enabled remote production. It makes sense that premium live sports are embracing 5G, as subscribers demand the next level of quality.
Broadcasting technology may not be directly aligned to 5G – but we will continue to see broadcasters and media organisations explore new opportunities for 5G. Fundamentally, broadcasters will be looking for the ability to directly reach expanding mobile audiences with the next generation of connectivity.
Transforming production
There is no denying that 5G is one of the most exciting progressions for broadcasters. There are a number of reasons why this is the case. When it comes to the production of live sports coverage, remote production is much more efficient. This means fewer camera operators are going to be needed at matches and events. Staff can work on a number of different events in one day because they can do so via a centralized location, rather than staff needing to all attend each event. To give you a better understanding of this, the National League in the UK is now entirely produced remotely. The greater speed and reliability that is offered by 5G makes this possible.
Whilst 5G is still in its early stages, 2020 has seen incredible movements in the direction of mass adoption. Of course, there are still a lot of cities and towns that do not have access to 5G. As with any technology in recent years, this can change in the blink of an eye. This is especially the case if broadcasters need to power remote production in your area. It is exciting to see what lies ahead in the ongoing deployment of 5G and the impact it has on broadcasting specifically.
At PlayBox Technology UK, 5G represents a truly exciting prospect for both us and our customers. On our end, we'll be taking advantage of the advancements made possible by 5G in our Production AirBox and Cosmos products. For our customers, it could completely redefine their linear content delivery – staying ahead of the mobile revolution and making their content more accessible to mobile audiences than ever.
Search For More Content