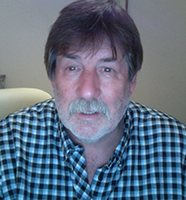 George Jarrett
Freelance Journalist
Business Transformation – Embracing SaaS – IABM Executive Summit, London – July 2019
What are the challenges, issues and potential benefits for both media companies and vendors as they transform to a software-as-a-service based mode? George Jarrett reported on IABM's July 2019 Executive Summit for IBC365, reproduced here with the kind permission of IBC.
Every minute in 2017, Spotify added 13 new songs, Wikipedia users published 600 new page edits, Instagram users posted 46,740 pictures, Netflix viewers streamed 69,444 hours of video, and YouTube users watched 4,146,600 videos. That's why the media and entertainment industries are progressively moving to the cloud. As more cloud solutions are adopted, the simplicity and scalability of cloud-native software-as-a-service is becoming an increasing driver.
Telestream CEO Scott Puopolo kicked off the Summit with a look at the values and issues around Software-as-a-Service (SaaS), and other key contributions came from executives with Singular.Live, Exponential-e, Cerberus, and MediaSaaS at the IABM Executive Summit on Business Transformation in London.
Puopolo entwined the promise of SaaS in with the competition for, and the expectations of consumers, reacting to industry changes, and all else in a flooded market. "Cloud is not as pervasive as expected it would be, so what must the SaaS providers do in order to address the opportunity to help the media business accelerate the transformation it must execute?" asked Puopolo. Summarising the talk in media corporation boardrooms he said: "It is about maximizing the return on every content minute. But what we see is a massive fragmentation of consumers; the narrower those market segments are the more valuable those eyeballs become," he added. "That is why content companies are producing so much more programming, but they cannot negate the ability to deliver a quality experience."
Content must be delivered minus buffering and video quality inconsistencies. Quality represents the "table stakes for media companies delivering competitively, and they are also focused on agile innovation," added Puopolo. "They have got to try and fail. Both operationally and from a cost structure perspective they must have the ability to try quickly and fail quickly."
Cloud was supposed to help
The 'give it a shot' and 'run with anything' successful gambit is matched with an incredible amount of content that can be re-purposed and re-monetised. Build it once and use it many requires agility, innovation and fast turnaround, claimed Puopolo, but "what we have is a fragmented and maxed out market with revenue flat for a lot of content providers. It is competition for every single subscription dollar and every single advertising dollar."
This points to staying agile and reduced operating costs. "Cloud was supposed to help with all this. It provides infrastructure that you can leverage dynamically, and you are not spending stranded capital," said Puopolo. "And you leverage somebody else's infrastructure where, when and as much as you need it. What we have not seen happen is the multi-step, multi-location workflow processing. It is the core of a lot of media processing, and we are not seeing that transform quickly. In fact, that is what's scaring the heck out of a lot of our users."
The issue of getting what you do today to a cloud environment creates fear of risk. Puopolo explained that he doesn't expect to see 100%migration soon, due to the risks to workflows. But the industry is on the path towards the cloud and "they absolutely will get there." Part of what the software and SaaS industry must do is address these concerns, he added. "It is about providing low risk migration paths to cloud optimised business. It is about optimising the return on every workflow and every business process and aligning video minute cash inflows with outflows."
Every minute in 2017, Spotify added 13 new songs, Wikipedia users published 600 new page edits, Instagram users posted 46,740 pictures – Business Transformation – Embracing SaaS Click To Tweet
Trying to build out SaaS platforms
The IABM Summit also included a SaaS vendor panel, where Cerberus CEO Chris Clarke explained his business model. "We currently offer infrastructure as a service instead of SaaS, but we are building our own craft portfolio. We will be a SaaS vendor in offering that up to the rest of the industry in a set of software services to deliver linear content," he said. "Now that the platform is there, those services that are available to us in a SaaS model are easier to integrate and offer to our users."
Mark Ward, the marketing director of Singular.Live, had the huge benefit of working in high end TV graphics for 25 years. "The traditional methodologies for uploading graphics to video were not viable in the new content world, so with collaborators we have developed a platform which is entirely web based (HTML), and it allows anybody to add overlays to a video stream very simply from a web browser," he said. Users sign up and get access for creating their own graphics, or they can download pre-built options. It is simple to output to a video stream with the help of two control apps. You can also have the graphics render on the viewer's device.
The challenge around performance
Jonathan Bridges, CIO of Exponential-e, works across multiple industries so has a fuller spectrum.
"We are working with a lot of organisations that are trying to build out SaaS platforms and SaaS capabilities, and the mind shift as to how they go from traditional on premise models to cloud models, or to a hybrid of the two is something we see constantly," he said. "The challenge is coupling it all together. I have organizations that have critical business applications in services that have high performance needs that they need to access in multiple countries, and if everything goes out to SaaS and everything is accessed via the Internet, then the challenge around performance comes in," he added. "The way we typically do it is by making sure we offer a multi-cloud strategy."
Alan Pimm, co-founder of MediaSaaS, has targeted traditional legacy broadcasters. He said: "We offer a migration path, and build microservices into key legacy systems. We are looking at the hybrid cloud model, where you move orchestration and browse into the cloud, while keeping your high res material on prem. You need to have a proper multi-tenant architecture correct from day one. A lot of the traffic companies are looking at moving into the cloud, and it will be a five-year process for them to re-architect."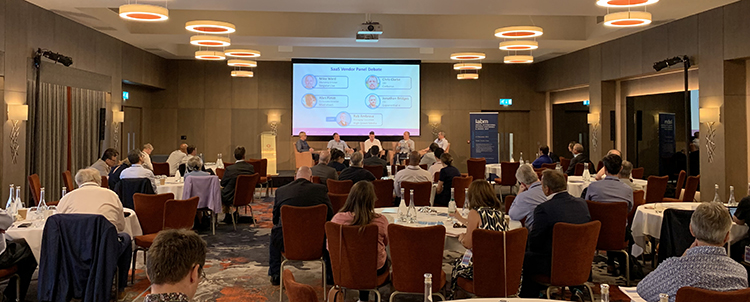 Cool stuff on the edge
Jonathan Bridges then ran his own session on increasing digital capability, as learned from 60 transformation projects he has overseen. "There is a lot of cross pollination that comes from different industries, and when we thought about this, we tried to put it in context in three areas. And the Edge has all the cool things: look at the top of the hype circle, and you are going to see lots of edge technologies that people talk about," he said.
Bridges claimed that transformation of the core "does not get mentioned as much as that cool stuff on the edge," so the industry started to build out next generation 'killer apps' but without consideration of the core. "So when you start to think about the SaaS landscape, and about different mechanisms that sit in that space, we ask why people are going to SaaS. There is this perception of agility and flexibility that sits with that," he continued. "But we know that the consumption models are very vendor specific and vendor driven, so are they really giving you those benefits?"
Bridges 'always' returns to talking about the aspects of structured and unstructured data with users. "Some structured data is where the big growth is," he said. "That's where the proliferation of information is, so do you manage that and the variety, volume and velocity of data that sits around there? And then we have this operational and utility piece that sits around that, and so how can we outsource that SLA?
"What we have found in the SaaS space is that when we did have everything on prem we had loads of personal productivity apps that integrated things and made them work together, and then we go to SaaS and some stuff comes out of the box and works perfectly," he added. The less happy news comes when people move their CRM systems out to SaaS. "This is obviously very different when compared to say a VOD system," said Bridges.
A lot of the traffic companies are looking at moving into the cloud, and it will be a five-year process for them to re-architect – Business Transformation – Embracing SaaS Click To Tweet
Look at these paradigms
This brings in the challenge of productivity integrations, and Exponential-e has a special integration software for this task. "It does come up a lot, and then we have that tailorisation that sits with that. If you are looking to go pure SaaS and being able to take something as a standard service then you are really getting into that model where it is going to work out," said Bridges. "If you look at these paradigms, look according to Gartner, and how it would talk. However, systems of record are not that unique potentially.
"Look at the app and go when you do your categorization of that. It can really simply move into a SaaS model: it is very standardized, and you don't need much change," Bridges added. "And then we have got the systems of differentiation that sit there. Can that be delivered by a pure based SaaS solution? Maybe, maybe not." It depends on how tailored that is, and it is the systems of differentiation that make Bridges' company unique. "The biggest challenge I have when talking to customers is helping them be unique from their competition," he said. "And then we have systems of innovation, and this is where the cloud market is based, and cloud native applications have become this unique piece, where people are taking bespoke apps that were coded years ago and they try to integrate them so they become the next killer app or next killer service. You need that flexibility of change."
Some cores may consist of hundreds of Terabytes of data that nobody would put into the public cloud. Another issue for Bridges is the network. "When you think about your network, and we are all in SaaS on all these locations, if we have people accessing SaaS services in multiple regions we don't want a traditional MPS network where everything is coming back to the core then going to the Internet," he said. "So we want to be able to use things like software-defined WAN. One of the reasons for SaaS is getting the right cost efficiencies. If you can underpin that and have something that constantly tells you that you can actually move your infrastructure, your app, your workload between clouds, effectively you have automated it."
//php echo do_shortcode('[tag_groups_cloud append= ({count}) collapsible=1 groups_post_id=0 tags_post_id=0 hide_empty_tabs=1 hide_empty=1 separator= | link_target="_blank" show_not_assigned=1 not_assigned_name=Tags div_class="custom-tagGroups-for-post-page"]'); ?>
Search For More Content
//php echo do_shortcode('[contextly_main_module]'); ?>