What are you looking for?
Refine your search
Most Popular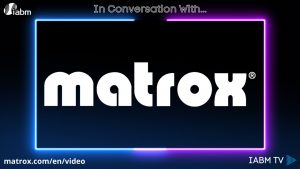 In Conversation with Matrox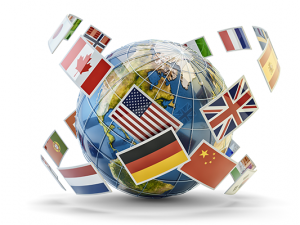 Localization – Global Content & Local Acceptance
Practical Guide to Transcription & Closed Captioning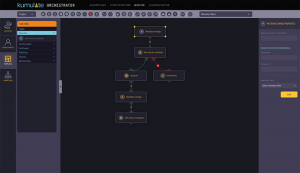 What are Software Defined Workflows?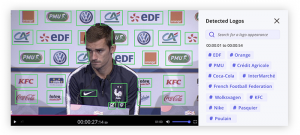 Logo Detection Explained: 5 ways Visual AI is building Business Visionaries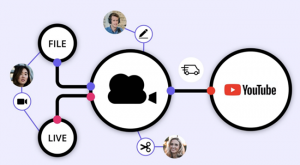 That's a Wrap! Newsbridge Top 10 Highlights of 2020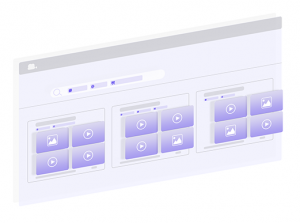 MAM, PAM, What's the DAM Difference?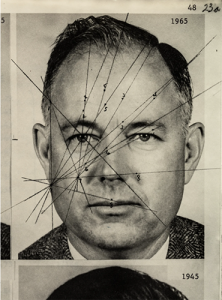 SOTA Face Recognition Systems: How to Train Your AI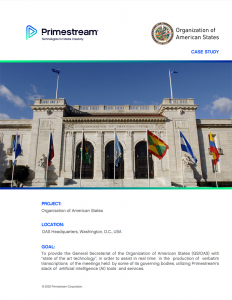 Primestream Case Study: Organization of American States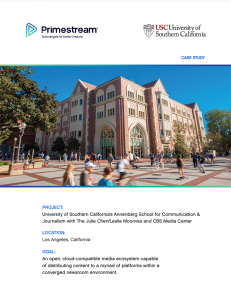 Primestream Case Study: University of Southern California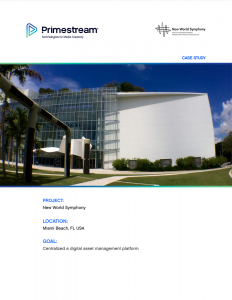 Primestream Case Study: New World Symphony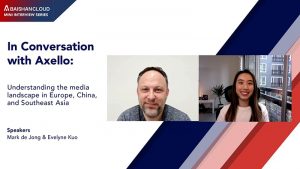 How CDNs help streaming media industry in Europe, China, and Southeast Asia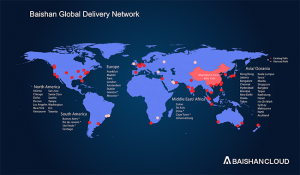 E-learning in Asia is on the rise: CDN is key to ensure stable and secure user experience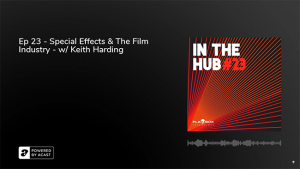 In The Hub Ep 23 – Special Effects & The Film Industry – w/ Keith Harding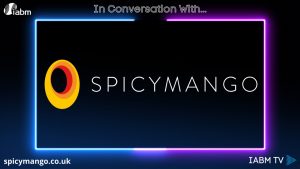 In Conversation with Spicy Mango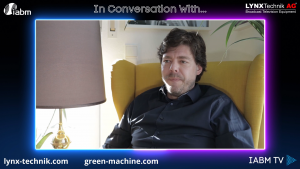 In Conversation with Lynx Technik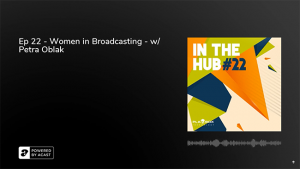 In The Hub Ep 22 – Women in Broadcasting – w/ Petra Oblak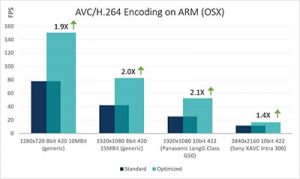 Video Production Software on ARM Processors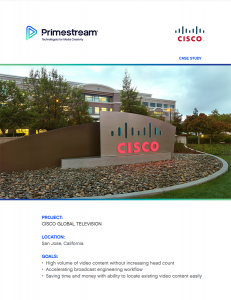 Primestream Case Study: Cisco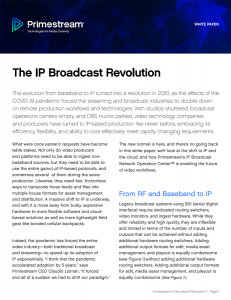 The IP Broadcast Revolution
---