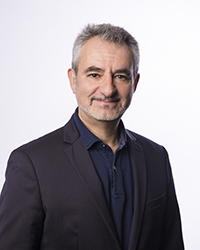 Amid the disruption the pandemic brought to our industry, there was an opportunity for our customers to rapidly transform their businesses and operations and do more than just weather this storm using our cloud solutions. Thus, change and transition are where we focused our efforts to ensure business continuity and provide a path in which customers and partners could leverage Dalet solutions to pivot towards the new business opportunities that emerged.
Dalet had been working on digital-first and cloud-based solutions for several years, so from the very beginning of the pandemic we were able to help our customers quickly to set up remote operations for clients like Telefe in Argentina, France Télévisions in France, and Metro TV in Indonesia. These and other customers that needed to enable their users to work from home, were able to get up and running within days, sometimes within hours, thanks to the flexibility at the core of our technology.
Now that we're no longer at the start of the crisis, we are beginning to understand it better, and how the world is responding to it. This is a good vantage point to reimagine our products, services, and set priorities that focus on mobility. For example, as an immediate response we swiftly delivered to market Dalet Galaxy xCloud – a full-featured version of the latest Dalet Galaxy five platform that leverages cloud infrastructure for end-to-end remote news production. Dalet Galaxy xCloud also integrates with on- premises Dalet systems and supports advanced workflows such as proxy editing with mixed content. In addition to the introduction of Dalet Galaxy xCloud, we have optimized the mobility of our Dalet AmberFin and Dalet CubeNG solutions, offering a high-quality media processing service with robust media packaging and distribution capabilities, as well as premium broadcast graphics workflows, both in the cloud.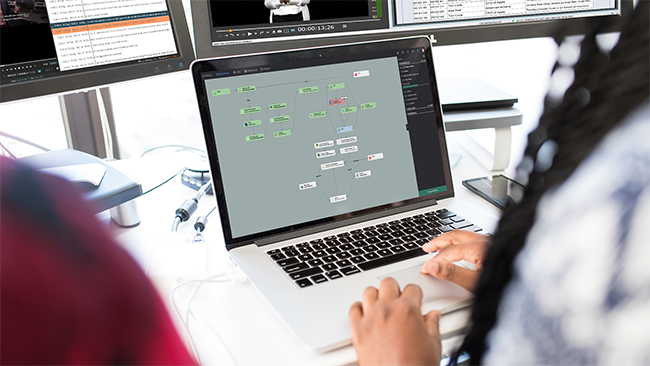 We have evolved our roadmap to adjust to new challenges and worked with our customers and partners to ensure we meet market demands. Dalet is moving its business model from perpetual CAPEX investment to OPEX with subscription and SaaS investments. And from software on local hardware to cloud-based infrastructure. We see this as an opportunity to seize and to use it to transform the way we imagine our products, how we move quickly towards agility and mobility, and for partnerships with technology vendors to deliver more value to our customers.
As part of this strategy, we recently integrated with Bitmovin to improve OTT preparation and delivery. The technology partnership, which features the advanced media logistics of Dalet's Ooyala Flex Media Platform and Bitmovin's blazing fast encoder technology, player and analytics, enables customers to expand existing offerings into new markets and geographies at scale; launch new services such as VOD, apps and subscriptions; and augment revenue opportunities thanks to better visibility across production and distribution operations.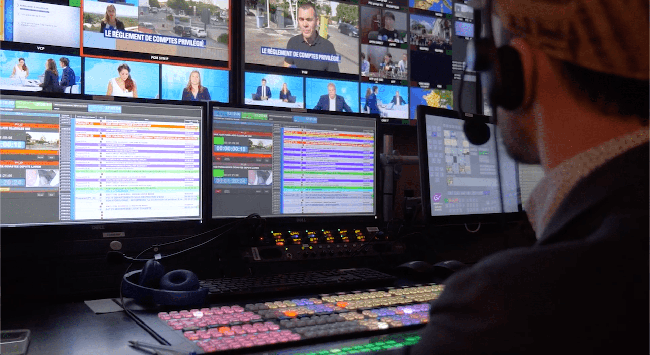 Looking back, it has become clear that there have been two distinct periods in the history of Dalet. For the first, very successful twenty years, we essentially pioneered media asset management for TV and Radio. Over the last ten, we have significantly evolved this concept to encompass the entire content supply chain. We developed advanced media logistics and orchestration platforms with a number of capabilities, integrations and emphases. All that time we were helping our customers to optimize the way they produced content and built their media supply chain.
As we move forward, recent events have made it clear that virtualization and mobility within the content supply chain are essential when it comes to dealing with rapid change – and when it comes to seizing new opportunities as they arise.
Search For More Content