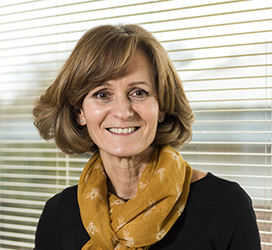 When the lockdown notice was officially declared, Pebble Beach Systems teams pivoted very quickly to work from home. As we are a global company, a large number of Pebbles are already remote workers, so the methods of communication were already in place and we've seen great results within our teams, and many successes in remotely supporting our customers through these challenging times.
Of course, we are missing the face to face interaction with our customers, but one thing that the COVID-19 situation has proven is that as a business we can understand customer pain points, capture their requirements, design solutions, develop and commission them, and take them to air all in a remote capacity. Country to country through the pandemic, new rules and restrictions tended to be implemented almost as soon as they were announced, so it was crucial for our customers to know they had the support to react quickly to meet their requirements to access playout systems remotely.
We first shared a new tool for owners of our Marina automation platform, the Auto List Loader, to help ensure that programming isn't interrupted, and that playlists are loaded reliably and automatically, regardless of where the system's operators are situated.
One of our clients, French culture channel ARTE, relies on Marina for its playout operations, including the management of playlists across multiple locations and countries. Their team also uses our web-based Lighthouse solution to monitor ARTE's playlists in a consolidated view within a web browser, whether at the broadcast facility or remotely and securely from their homes.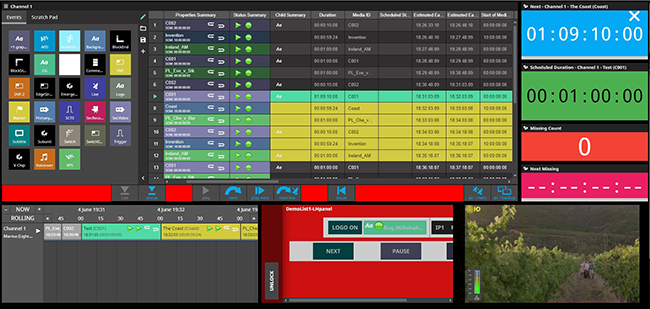 In light of the changing global circumstances, ARTE approached Pebble to expand its Lighthouse deployment to adapt its offering. We responded by promptly adding new user accounts for the operators and the maintenance team, allowing them complete access to view playlists, timelines and statistics from their respective remote working locations. ARTE has also deployed the Channel Exception Monitor, which gives a consolidated view of any playlist errors across all channels, enabling early intervention if, for example, media is missing, or there are timing errors or invalid metadata in the list.
Additionally, in early April, one of our customers based in Spain, a service provider handling playout for 25 channels, was advised that the entire team was to work remotely immediately, giving them less than 24 hours to transfer the control of all of their playout operations to staff working from home.
Our engineers acted immediately to provide access to the Dolphin integrated channel device remotely, adding a compressed IP output to the pre-existing SDI output, all within the same channel pipeline. They were able to configure most of the software whilst the preview channel was running. The Pebble team succeeded in making this happen by end of that first day and well within deadline, and the operators have been reviewing content, graphics and subtitles remotely since. During lockdown we've taken multiple channels on air remotely, and we have secured a number of orders including from a service provider for a 48 channel playout system for our Marina automation solution.
Obviously, every business has seen (and still continues to see) its share of challenges throughout the pandemic, but as a company we have seen our teams grow from strength to strength. Pebble focuses on doing our best to support our employees, as well as our customers, both new and existing. By the end of the year, the industry will see a series of exciting developments from Pebble which are geared toward future proofing broadcast playout and providing added flexibility and agility to be able to handle and maneuver anything that arises. We worked hard to set these ambitious goals for 2020 and we remain focused on working towards achieving them.
Search For More Content