Embrace produces software designed for the content creation industry that helps solve operational workflow pains by implementing user-centric solutions.
We offer solutions that automate repetitive tasks and simply connect people with business processes and systems to unleash creativity, improve operational efficiency and control.
We invite our customers to welcome digital transformation positively, for their own performance.
Founded in Paris, France, in 2015, Embrace tirelessly assists leading media groups internationally to streamline their operations, empower their best creative talents and enhance the overall quality of their work leveraging the three solutions that the company brought to market.
Automate-IT – Leading promo versioning platform
Executing, assembling, and delivering promos methodically, on time, every time and at scale.
API and data-driven, Automate-IT streamlines the generation and distribution of videos with graphics for broadcast and social media in any editorial and technical context.
Share-IT – Adobe and Avid collaboration
Share-IT simplifies the collaboration between Adobe graphics products – namely Photoshop and After Effects – with Avid MediaCentral. Searching and outgesting content from the PAM and publishing back simply and securely to the Avid production environment uniquely with alpha channel. Sorted.
Pulse-IT – Media supply chain orchestration
Pulse-IT enables users to translate, optimize, execute, and monitor their video supply chain processes and workflows leveraging the low code approach.
Our open API products are heavily used 24/7 by leading media groups such ABC News, A&E Networks, Arte, BeTV, Canal Plus, Eurosport-Discovery, Nine Networks, Orange, Red Bee Media, RTL, TF1…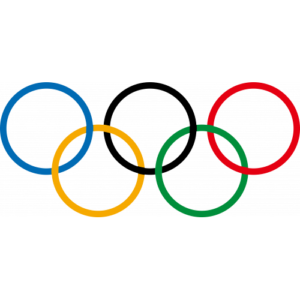 2022 Olympic Games promos were packaged and distributed automatically from AWS.  More than 2.500 promos were generated fully automatically in just 20 days, for multiple geographies, time zones and languages.
Automate-IT guarantees the strict compliance with the corporate branding of clips going on air.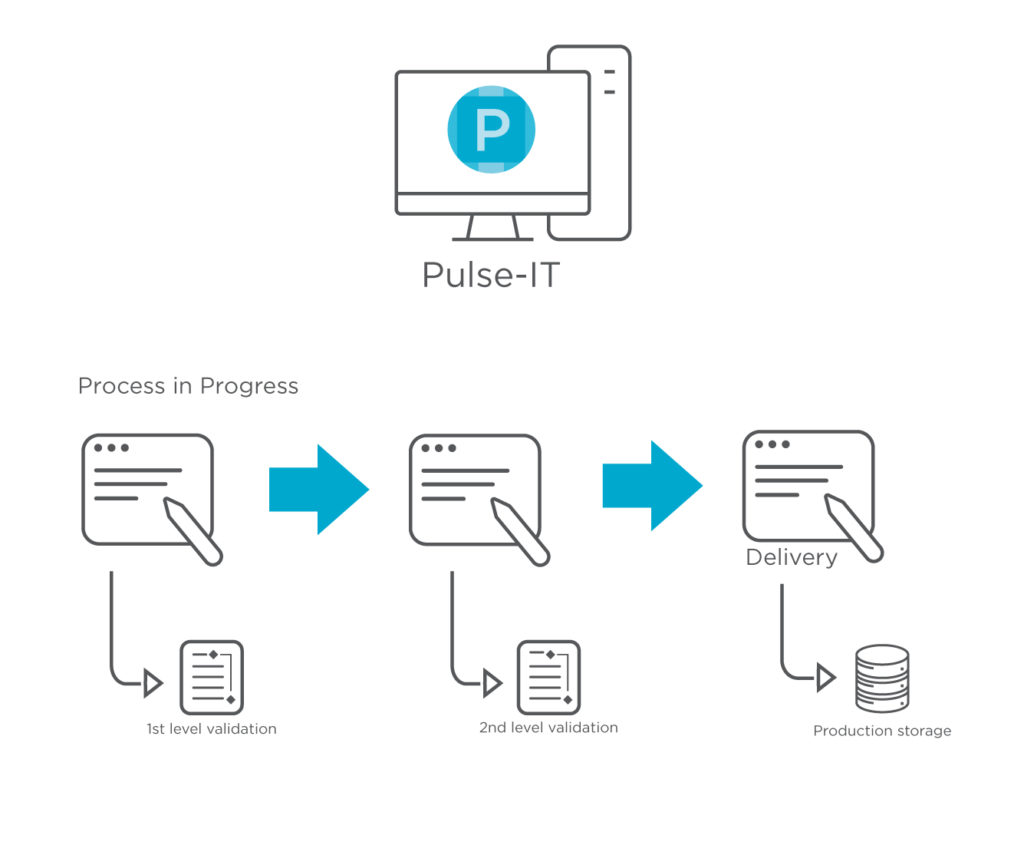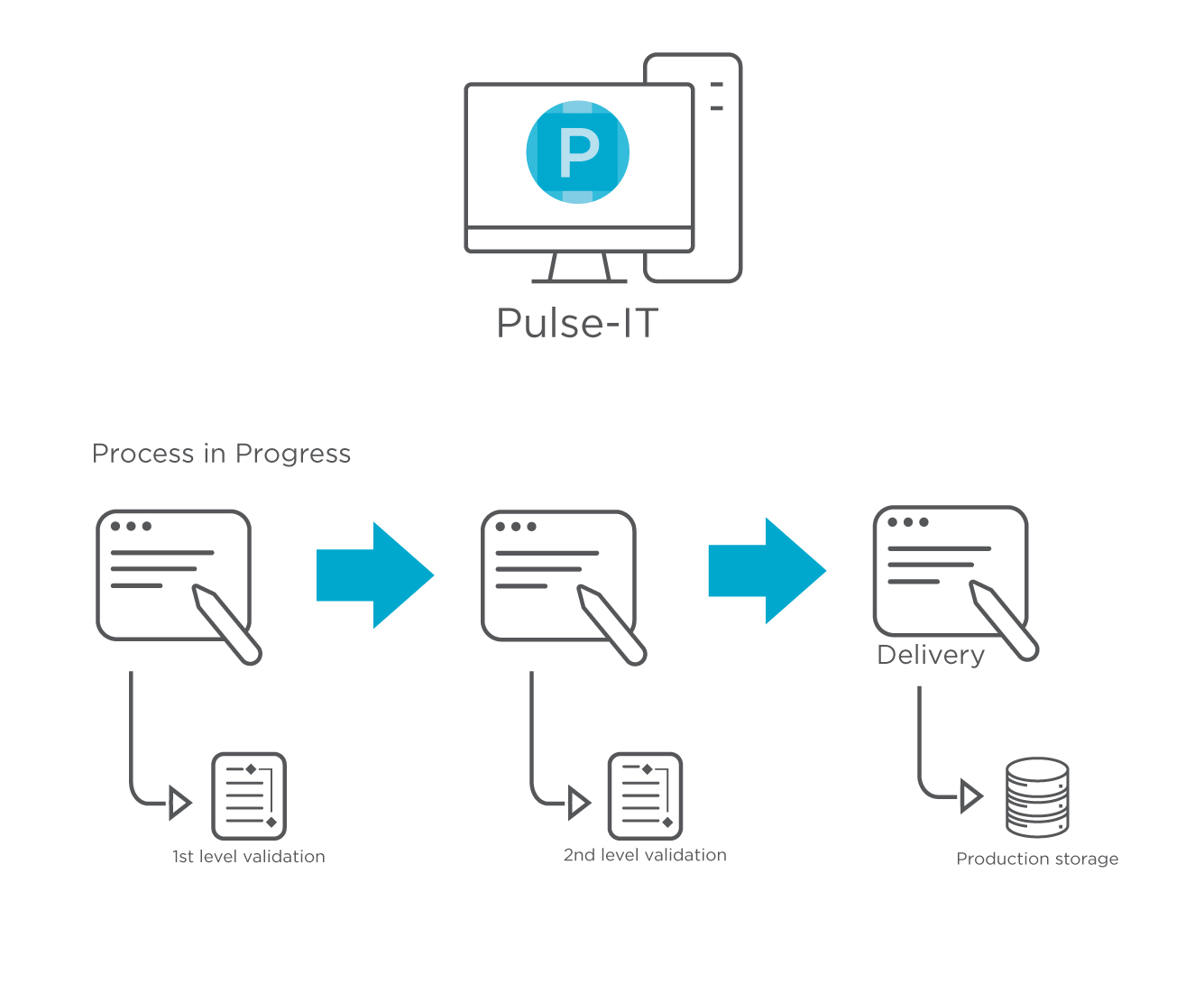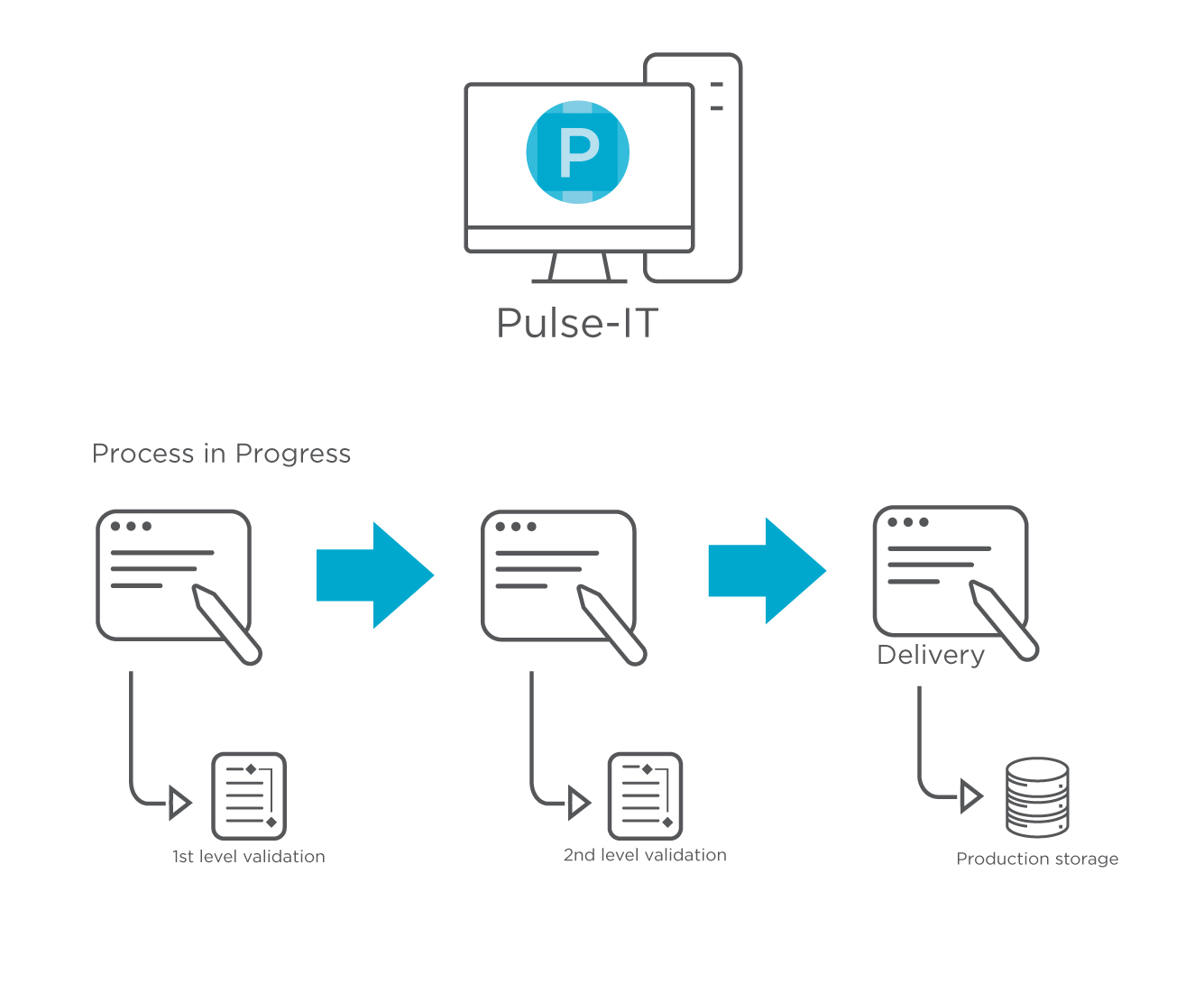 Pulse-IT is a low code platform designed to simplify and automate ingest tasks, quality control, distribution, and media processing, on premise or in the cloud, and enables adoption of emerging technologies such as AI and ML.
It is possible and simple to design any workflow needed in minutes and connect users (via HTML panels) and systems (using low code) without having to rely on professional services from us.
Media organizations often struggle to implement digital transformation projects in a practical, flexible, and scalable way. Too often, they end up with multiple standalones, short-term solutions with lengthy development cycles, high costs, and disappointing results.
At Embrace, we strongly believe in customer sovereignty. Hence the choice of developing our tools with a low-code philosophy allowing media & entertainment users with limited programming skills to implement sophisticated workflows on their own. Low-code combined with user-centric design enables translation of business needs very quickly into media-oriented workflows with immediate and positive adoption by users.
In addition, the Embrace Engineering team is constantly working to improve and adapt its products to the needs of its users. Currently, a new version of these products integrating innovative features which will be a real asset for the media industry, has just been released. The V3 major release increases the user's experience for greater efficiency, easier collaboration, and perfect integration with other technologies.
Embrace will have a presence at the NAB Show 2022 on the French Pavilion (stand W7416) where major updates for all products will be revealed to improve efficiencies, simplify collaboration, and ease integrations with any modern third-party technology. Please write to contact@embrace.fr to schedule a time at the show to meet and greet or visit www.embrace.fr for more information.
Search For More Content