The biggest thing in Q4 2019 for all members in the UK and a lot of members in Europe was/is Brexit! Of course, we know now that the state of limbo remains as the deadline of 31st October was yet again pushed back by both sides whilst a consensus is sought.
As the October deadline approached many Council Members sought guidance from IABM on the implications of Brexit for members specifically in the Broadcast & Media industry. In direct response to this IABM teamed up with the Institute of Export and International Trade for a Broadcast specific webinar on the issues surrounding Brexit which ran on the 18th October.
For those who missed it there is still the opportunity to listen to the presentation and see the slides here –www.theiabm.org/how-best-to-prepare-your-company-for-brexit-iabm-webinar/
There is a lot of good advice in this webinar, especially for those involved in SaaS or providing a service in Europe; whilst the business is based in the UK, I urge you all to give this a look.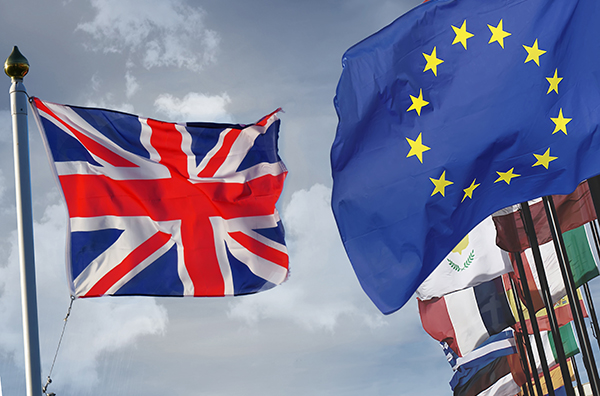 The exciting thing about elections every two years for Members' Councils – (like we had in the summer for UK Members' Council) or creating new Members' Councils because of incredibly strong interest and engagement from different regions (like IABM's newly formed DACH Members' Council) – is that there is a continuous stream of new ideas and enthusiasm to drive new initiatives.
All Members' Councils in UK and Europe have spent a great deal of time working alongside IABM head office staff on a wide-ranging series of events for members and end-user customers across Europe for 2020.
The link between a lot of these events is an opportunity to do something different – an opportunity to reach a different audience, to try something new or simply to understand a different part of the value chain. Members' Councils believe, in this time of dynamic change in our industry, that it is vitally important to step away from the norm and do something out of the ordinary.
Confirmed so far –
Special content session – January
Hamburg Open, Hamburg, Germany
Executive Summit – March/April
CABSAT, Dubai, UAE
Member Pavilion/content sessions – March/April
Prolight & Sound, Frankfurt, Germany
Executive Summit – May
ANGACOM, Cologne, Germany
In the planning stage to be confirmed
Member event on cyber security – Q1
London
Member event in association with a customer – Q1
Ireland
Member Pavilion/content sessions – Q2
Spain
There will be participation and speaking opportunities at all of the above!
So I urge any member wishing to get involved in the content/speaking sessions for the above events to get in touch with me directly – Darren.whitehead@theiabm.org or to visit the Regional Members' Council pages –www.theiabm.org/member-councils/ and contact any of the Council Members highlighted.
Search For More Content