We spoke to Chris Perkiss, Head of Operations at Cerberus Tech, about the company's decision to seek external funding to accelerate the company's path to market for its Livelink live contribution solution. While Cerberus Tech's funding came in the form of a UK government grant, many of the considerations and processes the company needed to go through are very similar for companies that seek loan or equity-based funding.
What caused you to seek funding –why did you need it rather than growing organically?
The funding is designed to help us bring the latest version of our Livelink solution to market. Livelink 1.0 is an IP cloud teleport solution for transporting content from source to destination without the need for expensive, traditional infrastructure. This funding will enable us to further enhance the platform to give content owners better UX-driven choice and control, enable cloud-based video edit and manipulation, increase personalisation and monetisation opportunities, and roll-out many more innovative features.
The way in which video and audio is delivered is changing fast. This project fully maximizes the potential of cloud and IP workflows but we are aware that as the media landscape is fast-paced we also need to bring this update to market fast. While we are growing well and have had some great success, the cash injection means we are able to do that, and we should have a fully developed product ready to launch later this year.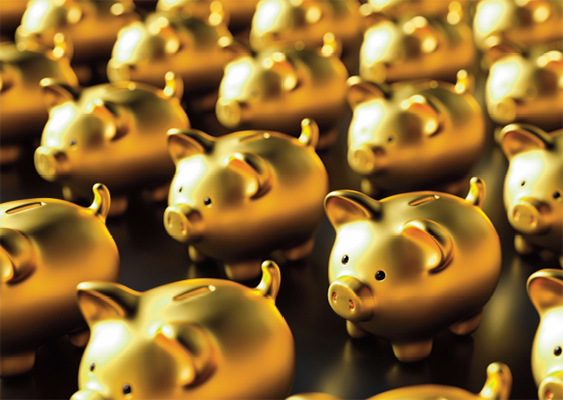 How do you find the right funding partner – what are your criteria for selection?
We already have the expertise in-house to develop our solution, so the funding partner didn't need to bring that to the table.
What do you need to have ready to show to the funding authority – what information do they require up front?
We had to demonstrate how we planned to use the fund. We outlined the challenges being faced by media companies, the development roadmap for our solution, and how those updates would solve the challenges outlined.
What external authoritative sources of reference did you use to support your view of the potential success of the investment?
To support our application process, we used figures from the IABM's 'Broadcast & media –Technology Transformation: Facts & Figures' as presented in July 2019. Of most value to our application was to set out the market need for Livelink 2.0 and the 'Top Media Tech Priorities' in particular helped us to demonstrate that our product would address these needs.
How much management time do you need to put aside for the mechanics of the funding process – due diligence etc.?
Applying for InnovateUK funding requires a significant investment of time. The application form is comprehensive in terms of the information required but is also restricted in terms of word-counts for each question. Therefore, it is important to allow time for drafting and re-drafting answers to ensure it's possible to get across an adequate amount of information to fully answer each criterion within each question, without being too vague and without exceeding the word-count.
How long did the process take from deciding to seek funding to securing it?
We decided to progress our application for InnovateUK funding in May 2019 and the application was due for submission by the end of July 2019. We were informed of our application's success by the end of September 2019 and the project then took a further 2 months to 'set up'. Funding for the project commenced on 1st December 2019.
How will the funding be used?
The funding is being used to bring Livelink 2.0 to the market. Livelink 2.0 will be a cloud-based SaaS live video delivery platform that is globally accessible, offers an attractive pay-as-you-go pricing model and makes it easy for users to monetise their video content. We aim to enhance the existing Livelink cloud platform to give content owners and affiliates UX-driven choice and control when it comes to video delivery and ingress and egress formats, as well as enabling seamless scaling capabilities. Livelink 2.0 will also facilitate cloud-based video edit and manipulation, so that customers can edit content on-the-fly to increase personalisation and monetisation of their content based on widespread, local or even niche consumer demands. With this latest version, we will deliver a whole host of new services on a SaaS basis to the market.
How will your clients benefit from the funding?
The media landscape is increasingly competitive, and our customers are challenged with finding new ways to improve engagement and monetise content while keeping costs low. At the same time, they need to be able to scale fast to handle extra capacity during busy periods, such as live sporting events. This is a challenge which is currently not being full addressed by solutions available today. Livelink 2.0 aims to solve these challenges, fundamentally changing the way that content owners approach management, manipulation and distribution.
What do you expect in the way of company growth as a result of the funding?
There is a real need for this type of solution. However, with a fast-paced industry, it was naturally critical that we can get this to market quickly. Thanks to this funding, we should be able to bring Livelink 2.0 to market in the next few months. We already have a lot of interest around the solution both from existing and prospective customers, so we expect this will help us grow our business substantially.
How is the relationship with InnovateUK going?
At the beginning of the project, we had a kick-off meeting with a monitoring officer. We will remain in contact with him throughout the project, so that he can monitor our progress against the project plan. This will enable us to claim the money back against actual expenditure.
Have things worked out as you expected following the investment –are you delivering the results you predicted?
Development is going well and we already have the demo version ready to show interested parties. We expect to have the first iteration ready for BETA testing in the next month or so. By IBC, we should be ready for full launch and go-to-market.
Search For More Content