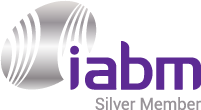 farmerswife provides industry leading cloud or onsite scheduling, management and collaboration software for your media business.
Powerful all-in-one toolbox
farmerswife is a highly specialized tool for the media industry with clients in production, post-production, broadcasting, equipment rental, agencies, and education.
Specially designed for media professionals, helping you to organize and track project resources, plan and control the project lifecycle and manage your teams tasks. farmerswife exists to simplify your work.
Optional add-ons are available, tailored to meet specific needs. Examples include:
Budgeting
Equipment management, tracking and checkout
Physical media management
Advanced personnel management
Cross-enterprise invoicing and management
Connect to anything
farmerswife can run both on Mac, Windows, Linux, and is accessible from a desktop client, native iOS app, web and mobile web client.
It tracks what is done on a daily as well as long term basis and allows media industry companies and teams to work more productively with real time status updates of jobs and projects.
Be anywhere, work everywhere
farmerswife provides multi-user remote access, with different privilege levels for users.