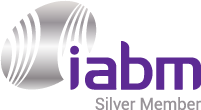 InSync Technology is a successful and growing Employee-Owned business. Since our inception in 2003, InSync has specialised in development of highly efficient signal processing hardware and software products, with a focus on motion compensated frame rate and format conversion (standards converters).
InSync's FrameFormer software standards converter is the only motion compensated frame rate converter which was designed for CPU-only deployment. FrameFormer offers unique flexibility in support for Windows, Linux and Mac OS, and is available as plug-ins for popular edit software (such as Final Cut Pro X and Adobe Premiere Pro) as well as integrated into third party solutions (such as the Imagine Communications' Zenium framework), or as stand-alone software for integration into your bespoke workflow.
MCC-4K, available through our partner FOR-A, is our latest motion compensated frame rate conversion hardware product, enabling exceptional quality conversions between all HD, 3G and UHD broadcast standards.