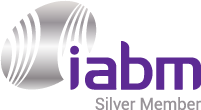 NyeTec supplies solutions for Contributing and Distributing Digital TV, including products for developing and testing DTV systems. We combine our extensive engineering knowledge with leading-edge products and reactive customer support offering our customers unrivalled service.
With solutions from world-class suppliers, we are continually growing our product range. Whatever your needs, NyeTec can deliver. Come and see what we have on offer.
Contact us to find out about the exciting new products from our long term Partners DekTec ( Enabling PC's for Broadcast ), Advanced Broadcast Components ( In-depth TS analysis ) and Starfish ( Software Video Transcoding ).
This year we are pleased to announce we are working with two new manufactures. DTVInnovations, suppliers of C&D equipment, including ASI switching and conversion to IP. Elecard providers of in-depth system monitoring and transcoding solutions.
Whatever your expectations, NyeTec aims to exceed them.