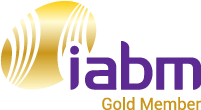 Pixel Power, a Rohde & Schwarz company, is a global software company specializing in master-control, playout, automation, graphics and branding for full-functionality, reactive, channel playout, on-premise or in the cloud. Playout automation and workflow is our core expertise and we are trusted by broadcasters to deliver their linear channel playout automation, OTT, Video-On-Demand (live or prepared content), promo-versions all with sophisticated graphics & branding tools throughout.

Our technology platforms StreamMaster Media Processing and Gallium Workflow Orchestration are software-defined, modular, virtualizable and use micro-services to process or manage individual or complete content workflows. With our virtualized glue micro-services we can help you transition from hardware modular processing to software IP applications step by step.

StreamMaster and Gallium deliver premium channel-rich functionality, including real-time DVE, 3D graphics and live feeds with dynamic channel playout that reacts to schedules. Channel Playout is achieved, without compromising functionality, for linear, OTT, pop-up and disaster recovery channels.

Opex pricing models include pay-as-you-go and pay-per-feature options. No longer pay for 100% price when you only use 60% of the features 40% of the time. Pay for what you use when you use it.

Pixel Power master control, production, playout, automation, workflow, graphics & branding products: StreamMaster PRODUCE, StreamMaster BRAND, StreamMaster DELIVER, Gallium PLAYOUT, Gallium FACTORY, Gallium PROMOTE, VOD, Versioning and of course Clarity Graphics, central to all Pixel Power solutions. Pixel Power has been trusted to deliver thousands of solutions to the world's most innovative and prestigious broadcasters for more than thirty years.