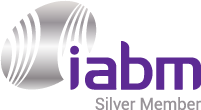 ViaLite Communications designs and manufactures RF over fibre technology for use in satcom, broadcast, defence, cellular and GPS.

• 0-10km, 50km and up to 400km RF over fibre links
• Ka-band diversity
• Long distance links up to 600km
• Over 20 years of experience
• Full design and support service.

Our product range includes:
• RF cards for various bandwidths up to 7.5 GHz e.g. L-band, DVB-T, GPS, UHF/VHF
• 1U and 3U 19" rack units
• Standalone modules for simple links
• OEM modules for integration into customer designs
• Outdoor enclosures, up to 25U air-conditioned rack cabinets
• Range of support/ancillary cards and modules (e.g. splitters, amplifiers, SNMP control, digital data and Ethernet).

For more information, please email sales@vialite.com or call +44 (0) 1793 784389 or +1 (855) 4-VIALITE. Website: http://www.vialite.com.
ViaLite is part of Pulse Power and Measurement (PPM) Ltd.