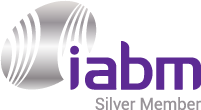 Meet ViaLite Communications - the experts setting the standard for RF over Fiber!
The top 8 teleport operators in the world trust ViaLite's solutions to deliver their communications without a hitch – so why go anywhere else
Whether you need one standard module that integrates seamlessly with your existing tech to boost performance, or a bespoke full system tailored to your needs, ViaLite always gives you flexibility, reliability, portability and low running costs.
For example, wireless cameras need RF over fiber solutions to reliably transmit their video/audio content whilst being lightweight and compact, and maintaining a solid signal strength. ViaLite develops and manufactures modules which do exactly that, amongst a range of other RF over fiber solutions which address current and future broadcast challenges.
You'll find rack chassis solutions, enclosures, OEM modules and supporting products designed for high performance and reliability, durability, ease of use and simple, quick maintenance with minimal downtime.
Get in touch with the team for a no obligation, expert chat about improving your communications!
+44 (0)1793 784 389