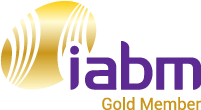 No one knows freight forwarding and logistics like SOS Global Express. After all, we've been at it for nearly three decades.
Clients in television, music, aviation, sports, tobacco and other industries trust us to handle all aspects of time sensitive freight movements requiring very tight control. And we have the experience and resources to deliver, whether Point A and Point B are a few dozen miles or an ocean apart.
SOS is headquartered in New Bern, NC, with offices in the United States (10 locations) and Europe (London, Hamburg and Moscow). Our worldwide team includes 200+ logistics specialists and sales professionals who are ready to meet your needs 24/7/365.