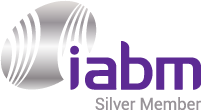 We are a group of professional TV technicians, who have been in business for more than 20 years. That's long enough to understand how to make TV broadcasting simple and understandable for all.
That's why we created Stream Circle. It's a cloud product which behaves as a modern tool. Turn it ON and start broadcasting your own TV channel like a professional and turn it OFF when you feel the show is over. No wires, no technical staff, no hidden strings attached.
Broadcasting should stay accessible. Thanks to accessible and affordable high computing power, we are able to replace expensive and complicated technology with a unique code. With the Stream Circle solution, we are able to give old broadcasters, as well as new players, the ability to quickly expand their broadcasting capabilities in a user friendly manner. Stream Circle has all the technical knowledge, equipment, staff and expertise to create a TV channel equivalent to the big programmes. All you need to do is give us your content and we will transform it into a professionally looking TV stream. You decide if you want to broadcast it online or on air. We will be here to assist along the way. It's very simple and easy, exactly like all products should be.