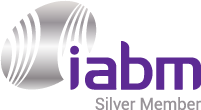 VSN is a global technology company specialized in providing advanced software solutions based on standard IT infrastructure to solve the needs of creation, distribution and management of content and video files in media and broadcast companies.
Its solutions' portfolio comprises three product families (media & business process management, news & live production and MCR automation & distribution) specially designed to manage the whole media life cycle from ingest to broadcast, including live broadcast, publishing on second screens and a business intelligence module. Either on Cloud or on-premise, all solutions can work independently or even put together to create a modular, scalable and easy-to-integrate end-to-end system, ready to incorporate third parties' solutions.
With more than 26 years of experience, more than 1,000 clients trust in VSN to increase their productivity, reduce costs, optimize their workflows and maximize their performance.