Exhibition Freighting, launched in 1982, is now established as one of the UK's premier Exhibition Freight Forwarder. We manage freight logistics to exhibitions in over 60 countries across the globe.Specialising in Exhibition Freight, our experienced team will manage and co-ordinate your shipment smoothly and efficiently direct to your stand, relieving you of the stress and worries of a safe and timely arrival of your freight. We look forward to assisting you!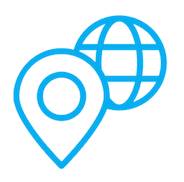 Offices located in
UK, USA
Other Content
Exhibition Freighting Interview with NAB Show
Is your company ready to bounce back?
Exhibition Freighting Limited's Pick and Pack service to make your marketing easy