Three Media provide business, technology and workflow consultancy services to help you manage the transition of your business during an unprecedented period of change in the market.
The Three Media XEN Pipeline suite of software systems enables you to automatically manage your content delivery supply chain to both linear and VOD platforms. Fast on-boarding of new services at a very competitive rate, automation that is managed by exception and integration with most existing sub systems make us an essential company to consider for both upgrades and new businesses.
The Three Media XEN Transformer Enterprise Service Bus, Optima VOD content management and XEN Sim optimisation tools are available separately if required.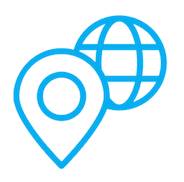 Latest News
Imperial College London and Three Media implement "near" real time platform optimisation
Other Content
Three Media - Intelligent Media Exploitation Tools
Three Media and Arcitecta – How a partnership positively impacts technology and clients