IABM Future Trends Channel Live - Future Media Economics
29th September 2020
---

The IABM 2020 Future Trends Channel is an online launch pad for innovation with a packed agenda of presentations that explore up-and-coming technology and business trends and how they will segue from today's environment.
Delivered over 5 weeks in September and free to attend/watch on demand, the Future Trends Channel will offer one live event every Tuesday together with a vast array of online content designed to provide attendees with knowledge and insight to help them make more informed decisions.
Money Week - Future Media Economics - Live Event
Tuesday 29 September, 3pm BST / 4pm CEST

This week we get into the sharp end – driving profitable revenues in our fast changing, consumer-driven world.
The Money Week live event is about future media economics and digital business models, including the deployment of blockchain technology for content monetization, advanced advertising solutions that enable targeting and programmatic buying as well as media supply chain financial modelling. We will examine the complete technology toolset needed to make money in digital media.
Confirmed Panellists: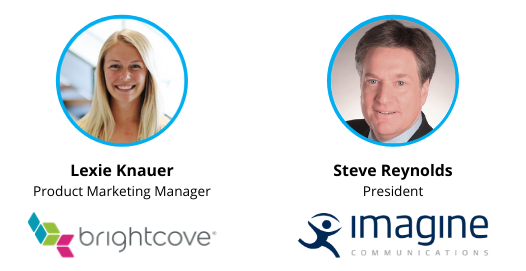 Additional live events in September
Virtual Week - Cloud & Virtualization - 1 - 4 September
Data Week - AI/ML & Analytics - 7 - 11 September
Mesmerizing Week - Imaging & Immersive - 14 - 18 September
Streaming Week - Streaming Content & Platforms - 21 - 25 September