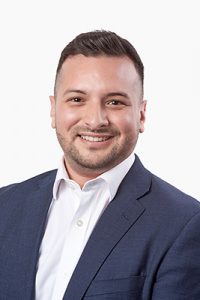 Telstra Broadcast Services (TBS) celebrates five years of managed media and broadcast services, innovation and industry firsts.
Since its acquisition by Telstra in 2015, TBS has gone from strength to strength and seen great success in the broadcast industry. It has experienced exponential growth over the last five years supported by a large global company while still successfully maintaining a small business culture. Operating as a subsidiary, TBS has been equipped with a unique and agile business model more akin to a start-up than a major global player on the broadcast stage which sees the company promoting knowledge sharing and autonomous operation for its employees and value creation for its customers while excelling in the fast-paced broadcast industry.
TBS provides customised, managed content delivery, media solutions and broadcast operations to customers backed by Telstra's global subsea infrastructure, satellite services and IP capabilities. It very much has its own business structure within the organisation and has created an agile and dynamic team of industry experts that can move with accuracy and speed wherever they are most needed. Services provided to customers include end-to-end management, enhanced monitoring and real time reporting services, ensuring high quality content is delivered to audiences.
Telstra has allowed TBS to operate separately to the main body of Telstra to cater to the unique demands of the media and broadcast industry. Carl Petch, a longstanding TBS employee says, "You've got to give credit to Telstra and the Telstra team at the time for allowing us to do that, to notice that the media market was different and it needed a well-funded, well backed small company with small company ideals."
Many employees credit this business model and the small business team culture that has resulted as championing the success of TBS; consistent success being a result of a consistent team. Karen Clark, Head of Sales for Australia and New Zealand says, "I recall one senior customer say to our Telstra leadership team 'We like these guys, don't break them'. It was that voice of the customer that helped secure the model that has been key to our success."
So, what are the keys to keeping the start-up culture intact even as TBS has shifted through the gears to being a global player at the forefront of innovation in several key broadcast areas? There are several, with a firm concentration on their employees and ensuring their individual success being a key factor at the forefront. Internal training and upskilling is thus highly prioritised in order to stay one step ahead of the competition and ensure that the company always consists of a team of highly trained professionals.
TBS also reflects the start-up ethos in that it is comprised of subject experts across all fields relating to broadcast from sales to field operations, who function at a level of autonomy and consistency that is consistent with the start-up culture. It balances this by also being comprised of long-term employees — something a start-up cannot do! — who provide a familiar face for customers while providing high quality services. TBS has many longstanding customer relationships maintained by a dedicated sales team focused on catering to the individual needs of each customer.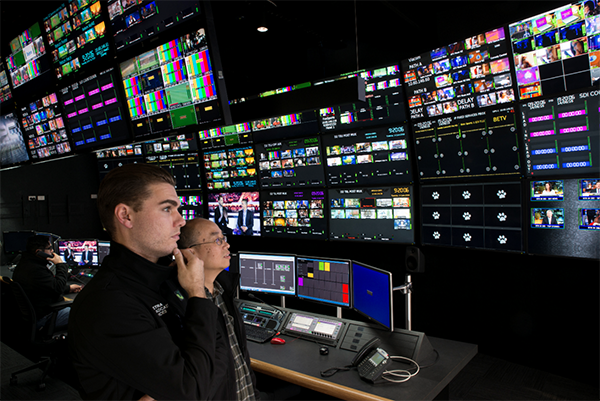 The company has also seen great success in the international market supported by Telstra's infrastructure and IP transit delivery capabilities and capacity to run remote production services. These capabilities in remote production have been the standout development of TBS in the last five years affording customers the ability to have content delivered to a remote production hub, dramatically lowering costs for customers and benefiting the environment. Anna Lockwood, Head of Global Sales says, "Our remote production capabilities reduce occupational health and safety risk, are cost effective, and increase sustainability." In line with industry trends, TBS continues to dedicate significant time and resources to increasing autonomy to improve efficiency in its internet-based delivery and remote production capabilities.
Probably its most high-profile success to date in the field was in architecting the broadcast services of the Rugby World Cup from Japan in 2019. Up to 21 high bitrate video feeds were sent from the International Broadcast Centre in Japan to London via redundant routes — Path A via the Suez Canal, Path B via Los Angeles — where they terminated in two of Telstra's London PoPs before being passed on to IMG's production facility. Latency over the 16,000km circuits was measured at around 223 milliseconds.
What's more it was the team's ability to come together in the face of adversity that enabled it to happen. Its expertise was tested even before the tournament started with the arrival of the dangerous Category 4 storm Typhoon Faxai. This made landfall on 9 September and took out two of the primary circuits out of Tokyo as well as causing undersea cable damage. The normal timeframe to restore such damage is measured in months, but Telstra was back up and running in days, mainly due to the fact that it has ensured it still runs a combined operation. The on-site video engineers were able to communicate directly with the Network Operations Centre based in Hong Kong and swiftly arrange alternate routes for the signals, something that more corporate-structured organisations with more management layers would likely struggle with.
TBS has made a huge contribution to the Telstra brand in the broadcast industry making use of the infrastructure and harnessing its previously unrecognised broadcasting capabilities. This has not only continued to build the reputation of Telstra but provided customers with a service featuring unmatched resilience and stability. The major successes of TBS, according to Head of TBS, Andreas Eriksson, are the delivery of its professional services offering (known as Broadcast Plus), developments in remote production capabilities, and the sheer volume of high-profile sporting events that are broadcast using TBS services. In Australia the company built a dedicated remote production network, known as the Distributed Production Network (DPN), to transport HD feeds across almost 16,000kms from 27 venues to production hubs for Tier-1 sport and soon Tier-2 and 3.
All this success has been made possible by the industry leading TBS team, alongside long-standing industry relationships, the unique mobility of TBS as a business unit, and the stability provided by the support of Telstra and its infrastructure. It is predicted that TBS will continue to experience continuous growth and expansion of services powered by an agile structure of the business unit that lends itself to collaboration and knowledge sharing; providing its customers with a wide range of customised services to suit their individual needs — big business solutions with small business customer service.
Search For More Content