Released last week, The 2021 Infinite Dial report once again shows significant growth in digital audio. The report estimates that in 2021, weekly online audio listeners will reach 193 million, or 68% of the US population, up from 169 million, or 60%, in 2020.
The report also indicates that weekly podcast listening will increase to 80 million, or 28%, up from 68 million (24%) in 2020, while smart speaker ownership will grow to 94 million or 33% of the US population, up from 76 million (27%) last year. Among people who work from home, 49% own at least one smart speaker. And a full 88% of Americans over the age of 12, or 250 million people, now own a smart phone.
Those numbers represent significant revenue opportunities. But as online listening continues to grow, and as mobile devices and smart speakers give audiences access to audio content anytime, anywhere, monetizing that content across multiple formats, platforms, and devices becomes increasingly difficult. Managing that content alongside your over-the-air products can be especially daunting.
WideOrbit's Digital Suite provides the technical infrastructure to make it easier to optimize revenue, increase listenership, and extend content from over-the-air broadcast to digital listening platforms. Digital Suite is also the industry's only independent, premium digital audio platform.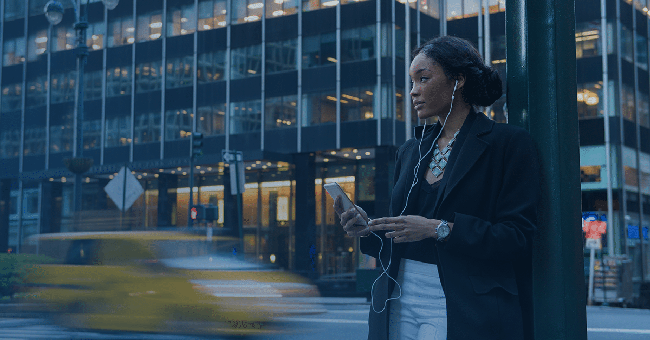 Our platform provides end-to-end solutions for streaming audio and podcasting, including programmatic ad sales, with WO Streaming, WO On Demand, and WO Ad eXchange.
When combined with WO Traffic – Digital Orders, Digital Suite is the only digital audio platform capable of connecting a sophisticated, digital front-end decisioning and delivery engine with WO Traffic, the industry-leading system of record.
WO Ad eXchange makes monetization easy, with automated ad transactions that offer advanced targeting and support for both publisher-direct sales and real-time bidding. WO Ad eXchange opens access to new demand for digital inventory, increasing overall yield for sellers.
Digital Suite is the only independent platform that offers:
Audio Stream Management that supports all popular audio formats and devices, including desktop, iOS, and Android.
Advanced Targeting by advertiser preference – including geo, device, age, and gender – allowing you to optimize CPM.
Automated Selling to streamline ad sales processes and access new demand, while still allowing for control over bid acceptance.
Broadcast-to-Podcast capability, to provide the ability to automatically generate and monetize podcasts from live, over-the-air content. Includes the removal of unwanted content from podcasts, i.e. traffic reports, songs, etc., and the ability to insert pre-, mid-, and/or post-roll ads.
Seamless Distribution that allows you to auto-syndicate content to multiple distribution sources.
Ad and Download Measurement so you can report on podcast consumption and ad impressions, using metrics compliant with IAB guidelines.
Server-Side Ad Insertion and Targeting that allow you to serve relevant ads to targeted audiences across episodes, distribution channels, and devices.
Streamlined File Management so you can easily update intros, promos, and sponsorships in multiple files, as well as create podcasts from streamed content.
Contact us to discover how easy managing and monetizing your streaming audio and podcasts can be with WideOrbit Digital Suite.
Search For More Content