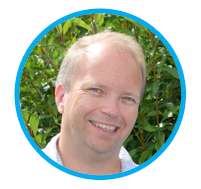 James Gilbert
CEO Pixel Power and outgoing chair of IABM Members' Board of Directors
Four years ago, when I took up the chair of the IABM's Members' Board, I was asked in these pages for my view of the future. This is what I said:
We are not going to solve all of the challenges of the IP transition in two years!
I would also hope to set the IABM membership on a long-term path to address the skills crisis. We have to find a way of reaching young people in schools to make them realise that this is a vibrant and fascinating industry. They need to be studying the right subjects so they can get into the right universities – good broadcast engineering courses exist producing graduates which are snapped up, but they cannot get enough people to apply.
Now, as I hand over to Andreas Hilmer, I can look at our world and say that those challenges still remain – but that is what makes it an exciting place to work.
The rate of change in the industry is accelerating. Some would say that IP is driving it, but in truth that was always over-hyped, and is today still a work in progress before we get to the plug and play simplicity of SDI.
What is transforming the industry is the move from bespoke hardware to software-defined solutions using standard computers. From there, we can easily virtualize the software, which brings enormous efficiencies.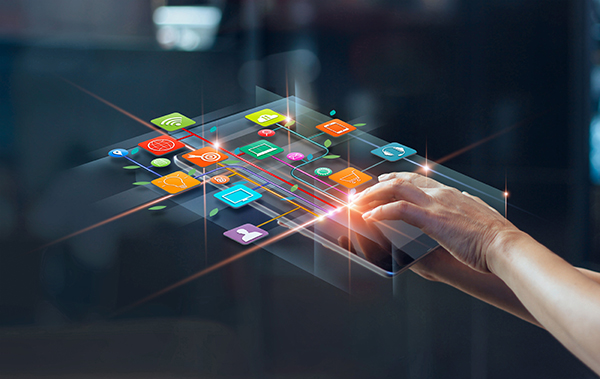 And then, if you really insist, we can talk about the cloud. In truth, public cloud implementation is the ultimate demonstration of virtualization. In the public cloud you cannot cheat – you need to conform to the game rules of that environment. The second clear trend over my time in the chair is another accelerating rate of change towards consolidation in the industry. Declaration of interest here: my own company, Pixel Power, was acquired by Rohde & Schwarz in November 2018.
Our industry, for all its excitement, remains small on the global scale. The total market for broadcast equipment is about the same as the R&D budgets of an Apple or an Intel. The scale means that it struggles to support siloed companies – to succeed you need to have some weight behind you.
Mergers and acquisitions continue to make headlines. That is not to say that the industry is practically shrinking: the number of exhibitors at IBC has remained more or less constant for years. As the mid-sized businesses either combine or are acquired by the larger enterprises, so new companies come in at the bottom, often bringing remarkably innovative ideas and concepts. This is great for keeping the industry alive.
But if you are considering a merger or acquisition, then the key message is that you have to find the right partner. There has to be a good fit between the two businesses –that generally means no overlap in product offerings or you will spend all your management time in trying to bring overlapping product lines together.
A bad fit is inherently bad for the customer. It means products are discontinued or dramatically altered, particularly when there were competing product lines in the two companies.
A bad fit, perhaps one driven solely by economics, means discontinuity of people, too. Losing staff – either from the back room or the front line – is again unsettling to customers.
I think we all agree that one of the joys of our industry is that it is very people driven, and that strong relationships are central to buying and selling. If you lose those relationships – and that includes the ability for sales and marketing to feed ideas through to development and support – then you are on the downward slope.
You might expect me to say this, but I think we got it right when we chose our partner, Rohde & Schwarz. It has the scale and the weight to provide a strengthening presence, but it does not compete with us at the product level.
Our goal at Pixel Power remains the same as it always was – to develop world-leading products. We have expanded our horizons to encompass playout and automation, and within the larger company we have the resources to deliver excellence. But Pixel Power has not changed as a business. We still have the same staff – we are actually expanding – and we provide the same development, support and sales effort from the same offices in Cambridge.
I think we have achieved a good fit in our merger process. I am very happy to talk to any other members about our experience, and how to drive good value for a business and its customers.
The final point I talked about four years ago remains a great concern. Not to put too fine a point on it, there is little shrinkage in the amount of grey hair in the industry.
There have been some major and welcome shifts. Efforts to increase diversity have borne fruit, and there are many more women in the industry, for example.
But as a whole, we really are not getting any younger. This is an industry which has a great future – but only if we can persuade young people to come in and continue to innovate.
The IABM has undertaken some good work here, like the student bursaries and awards. But we all need to do much more. We have to find ways to make the industry more appealing, so we can compete for staff against Google or Facebook.
We need young people to talk the right talk –and sell the appeal of our industry to other young people.
But really: if you could work on Game of Thrones or Line of Duty or the Premier League – or develop the technology for these productions – why on earth would anyone want to work in any other industry?
My thoughts for the next four years? Headlines would be:
IP will still be in transition, with SDI still very much around and, in many places, still dominant
there will be a greater understanding of what the cloud really can enable for broadcasting and media
vendor consolidation will continue, but there will still be new companies coming to join us bringing bright ideas and younger talent
And one final thought. I am writing this as we prepare for several important customer demonstrations around the globe. As we move from dedicated hardware, which you had to physically see, touch and feel, software products are different and are ideal for remote demonstration and collaboration. With the need and desire to reduce our carbon footprints, online conferencing and maybe even virtual reality could begin to replace a proportion of the industry's international business travel for certain types of demonstration. Major events are already evolving to become more targeted, networking-led exchanges of knowledge and experience. Perhaps we will begin to see other benefits of moving to software defined solutions above and beyond those directly in front of us.
Search For More Content