On May 27, 2020, a team of Chinese surveyors reached the summit of Mount Everest, sixty years after China first accomplished this feat. The climb was organized as a part of China's mission to remeasure the height of the world's highest mountain. There has been some question over whether the height has changed over the years.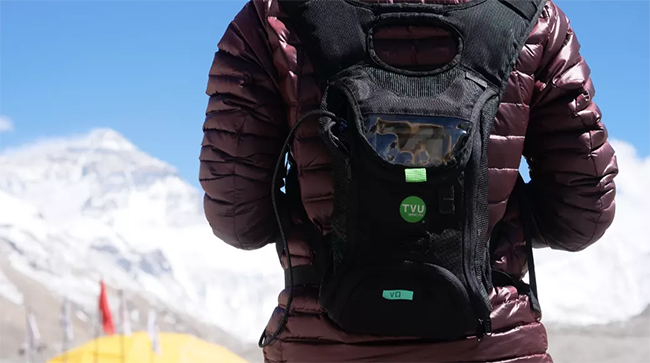 In connection with this expedition, a leading Chinese communications technology company and a leading Chinese mobile company installed a fiber optic data network up the side of Mount Everest in order to create the world's highest 5G network. 5G was deployed by the mobile company to make the network immediately accessible. When the network went live, it had base stations and 5G capabilities at 5300, 5800 and 6500 meters on the mountain. At an altitude of 5,300 meters, the 5G download speed was measured at more than 1.66 Gbps, with upload speed topping 215 Mbps.
This was more than sufficient bandwidth for media organizations such as China Central Television (CCTV) to do remote live broadcasting from Everest using TVU Networks transmitters. Three TVU One cellular mobile transmitters using new embedded 5G modems were set up at base camp for daily coverage. The TVU Anywhere mobile phone app was used at 5800, 6500, 7800 meters and also at the summit. Millions of viewers of the Chinese media broadcast were able to witness the event.
The TVU One mobile cellular transmitter features all of the following: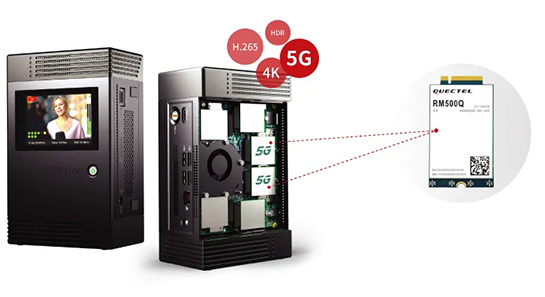 ● Optional embedded 5G modems
● HEVC/H.265 for efficient encoding
● High-quality 1080p 10-bit HDR transmission as low as 800kbps
● 4K 60P, 10-bit HDR UHD transmission as low as 3.0Mb/s
● Supports HDR formats including HDR10 and HLG in 1080P and 4K
● Latency as low as 0.5s
● Encode rates up to 100Mbps
Search For More Content