Bonded cellular devices
Our media network combines fibre, IP-based and satellite teleport transfer to ensure your audiences never compromise on quality content regardless of platform, device or geography.
Related Products: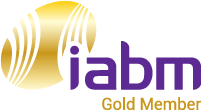 ';
Anylive Fibre Network
Anylive is SIS LIVE's fibre network that connects...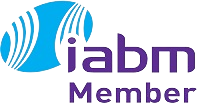 ';
Vislink, Silvus, JPS
Microwave Relays, & Satcomm Mesh Radio Networks Helicopter...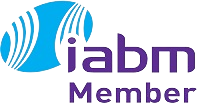 ';
Global Media Network
Video transfer over dedicated fibre, IP and satellite
Anylive Fibre Network
Connect
»
Provide Connectivity
»
Access Connectivity
»
Bonded cellular devices
» SIS LIVEs Anylive Fibre Network provides a resilient network between the UK's largest venues,sporting stadiums and entertainment venues, broadcasters, network operators, channel aggregators and major switching centres, As the UK\'s fastest growing international media fibre network, Anylive is a near necessity for ensuring all the action gets from pitch to perfect picture for fans at home, or from the artist on stage to the budding young singer in her living room.
End-to-End support from two dedicated network operations centres (NCOs) provide proactive 24/7 service monitoring and management, creating direct links to national and international audiences. With more than 130 venues no 'on-net', our highly relied-upon service is designed with 1+1 connectivity, meaning your connection will never be compromised.
Broadcasters already relying on our fibre network include the BBC, ITV and Sky Sports, delivering award-winning content from site to viewer with speed and resilience because keeping services on air is vital.
Some venues are also equipped with microwave links and back-up satellite services, completing the critical connectivity offering. With our multi-technology resilience, your connectivity will never falter, so neither will the delivery or your content.
We can create a combination of fibre and satellite infrastructure from a cohesive and robust connectivity portfolio-which includes the largest mobile hybrid satellite and fibre vehicle fleet in Europe, plus remote production and gateway services-therefore offering individual customers the most reliable, cost effective and personally tailored service to best suit their needs.
It would be almost impossible to have not watched an event brought to you this year by Anylive. whether you watched the FA Cup Final, the Tour de France, or the Six Nations, SIS LIVE has sports covered. If watching the latest sporting event isn\'t your cup of tea, we also deliver events such as Crufts, Dancing on Ice and the Royal Wedding. This being only a small percentage of the content we deliver to viewers, they collectively demonstrate the broad range of seamless connectivity options that we offer.
To find out more about our effective Anylive Fibre Network Service, please contact sales@sislive.tv or come visit us at IBC 2018, where we will be at Stand 1.C55
';
Vislink, Silvus, JPS
';
Global Media Network
';