Portable recorders and location mixers
Latest software release, V11.1 supports EBU Audio Definition Model, increases output buss count, supports VST3 Plug ins and the MPEG-H authoring tool. This top quality recorder is equally at home in a post production environment and it used by many leading broadcasters for prestige productions. Native and MassCore versions are offered in various configuration packs. MassCore offers an extremely large low latency mixer which can be controlled by a number of industry leading suppliers of audio control surfaces. The Merging ecosystem is now Audio over IP conforming to AES67 and ST2110. The network topology is RAVENNA and Merging supplies the powerful ANEMAN network manager which controls equipment from other vendors as well as Merging. The Merging I/O solutions are modular and also compatible with MADI and AES/EBU and offer a number of analogue options. Pyramix operates at all popular sample rates with an industry-leading SRC. Tools for 3D and immersive solutions can be catered for with on-board 3D panning and a choice of encoding and discrete options for delivery.
Other products from this company: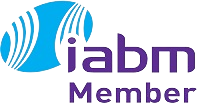 ';
ANEMAN Enterprise
ANEMAN is the first cross platform & cross...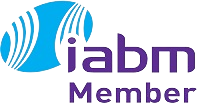 Pyramix
Digital Audio Workstation Recorder with mixing, plug ins...