Technical furniture
Broadcast Design International, Inc. (BDI) is a top tier studio set design firm with successful projects around the globe. Our firm consists of a core group of designers with 80 years combined experience in Set Design, Construction and Implementation for Television. We know what works from a strong production standpoint and what appeals to your core audience.  We'll introduce you to the latest advancements in production technology, as well as branding opportunities that work!
BDI offers complete turn-key services including set design, construction, installation, and expert lighting design and direction.
BDI has extremely competitive prices from the very start! We give you a comprehensive itemized cost breakdown that shows where every dime will be spent, and spent wisely.
You will appreciate the added value you receive as we manage every detail with experience and dedication to getting it right the first time.
View our online portfolio of successful projects around the world at www.broadcastdesign.com
Other products from this company: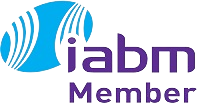 Set Design and construction
Full turn-key set design and construction services. Design,...