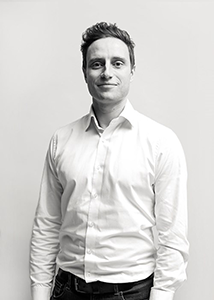 With the lockdown came the abrupt halt in production, broadcast and live events. However, as a company disguise took immediate action going above and beyond to provide vital lifelines to our community, along with an upswing in our xR (extended reality) workflow being utilised on a series of projects aimed at providing an immersive viewing experience for remote audiences. One recent project was Katy Perry's live streamed American Idol Finale performance, watched by over 9 million viewers around the globe with over 2 million YouTube hits on top of the 7.3 million strong viewers on the night, which saw the popstar completely immersed in a virtual animated world, powered by disguise xR technology. Additionally, Black Eyed Peas utilised disguise for a series of TV broadcast performances to push their new album which aired across primetime television slots across the globe, including Good Morning America and The Late Show with James Corden in the US, and TV shows in the UK and Europe.
To support our wider community, we also launched 'disguise OnDemand' at the start of the lockdown; a virtual hub designed as a place for our users to learn and better their skills in a time of limited work, whilst keeping up to date on industry trends and updates. OnDemand offers free online training sessions twice a week, running condensed versions of the Fundamental and Pre-Production Workflows Training, where attendees learn the core features of the software and freelancers and creatives can upskill for when the live events, production and broadcast industries start again. Sessions with key members of the disguise community are held in multiple languages, multiple times a week, and feature exclusive content, opportunities for the community to join specialist discussions on industry topics, and hear from a variety of our customers during spotlight discussions on recent case studies.
An online community website was also launched to help existing and new members of the community connect, collaborate, share and support one another through these challenging times. We also decided to offer our Designer software for free until the end of October, gifting a series of discounted USB dongles (small pieces of computer hardware that activate the software license) in giveaways. Finally, we partnered with Notch, the real-time graphics tool and VFX company, on a dongle sharing scheme, allowing more people access to both of our softwares.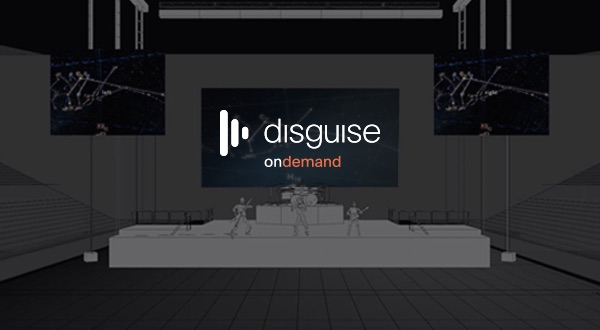 Our innovations team remained in tune with the community and listened to their needs and wants in regard to changes in workflows to assist in remote working. In response, disguise has seen the release of three software updates throughout the lockdown to enable our community to work more efficiently from home using our award-winning Designer software:
r17.1 introduced support for HTC VIVE tracking accessories making it possible to develop AR experiences at home without the need to access high-end tracking equipment. Users can emulate camera or object tracking systems, so they can work up AR concepts from lockdown in their home office set-up, living room, bedroom, bathroom or kitchen. The release also included a 'Spherical Camera' feature, allowing users to render 360° video content to create engaging content for online audiences
r17.2 introduced running Designer software in 'Application Mode' enabling users to run the software alongside multiple applications to perform tasks concurrently and switch effortlessly between its software and other apps. Users can easily pull content from the web to work up concepts and share work-in-progress with others to communicate progress, gather feedback and collaborate better remotely
r17.3 delivered an improved workflow for enhanced efficiency and successful completion of projects for creatives post-lockdown
The user experience of our community sits at the heart of everything disguise produces. We are committed to continuing to recognise the challenges our industries face with the lockdown and in response, we're doing whatever we can to support our freelancers, partners, and customers across the globe during these unprecedented times.
Search For More Content