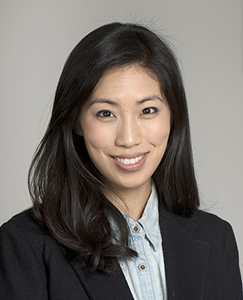 The current climate has certainly spurred a movement towards the virtualization of broadcast media infrastructure. Zixi's Software-Defined Video Platform can help media companies navigate this transition expertly, without sacrificing continuity of broadcast operations. Despite the challenges brought on by the COVID-19 pandemic, Zixi has been able to provide continuity and quality of service, both within the company and for our clients and partners.
Zixi is a Software-Defined Video Platform that enables reliable live linear and live event delivery over any IP network, any protocol, any cloud provider, and any edge device. As a provider of software-defined solutions, Zixi has always operated in a virtualized world, and so our transition to working remotely during the pandemic was very natural.
But for most of our clients, some of the biggest names in the media business, it was a different story. As soon as the pandemic hit and operations in big media centers like New York and LA began to mandate remote working for employees, it was clear that to maintain business continuity, companies would need to shift quickly to virtualized infrastructures.
While many had always planned to virtualize their workflows, the pandemic forced some customers to migrate more quickly than they had planned to software-based operations, accelerating a migration process that might have taken several years into a matter of weeks and months.
As a SaaS based platform, Zixi was ready to help media companies navigate this transition expertly. Zixi's customers leverage IP distribution to gain flexibility and immediacy that is essential when it comes to remote monitoring and operations. Our SDVP helps broadcast and media customers redefine their workflows for people operating remotely, and gives them the tools they need to provide the monitoring, management, telemetry and orchestration that allows them to work from home while still maintaining broadcast continuity and delivery of broadcast-quality live video.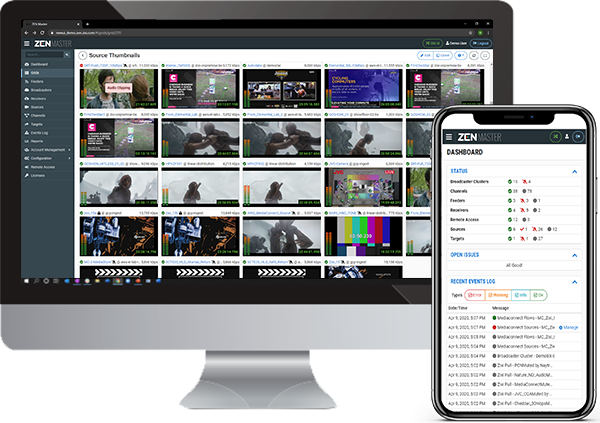 When our customers were forced to quickly virtualize their operations, they needed to maintain visibility to their live streams and monitor and manage complex contribution and distribution workflows from outside the office. For many within the live video business, the pandemic created a need to move production from on-premise infrastructures to a remote-based set of workflows, which put a lot of pressure on the production environment. Zixi's ZEN Master helps live video engineers and operations teams diffuse this pressure.
A cloud-based control plane, ZEN Master allows for the orchestration, management, and monitoring of live linear streams, enabling on-premise and remote access to the entire Zixi-integrated chain of software and hardware devices, video streams and signal paths, providing data telemetry and alerting on stream health. For our live customers who had reduced their onsite engineering operations and moved into virtualized operations, the toolsets and benefits provided by ZEN Master allowed them to maintain continuity and quality of their broadcast operations at scale.
In terms of the remote work of Zixi's staff, it is amazing how efficient we have become. We have leveraged virtual working with a series of connected offices, from New York to Boston to Tel Aviv, and beyond. Like most companies, we have accelerated the percentage of virtual meetings, leveraging the video platforms out there to stay connected and engaged. In terms of fostering team spirit and collaboration, Zixi has embraced weekly social happy hours to make sure we are continually sharing information, staying connected, and engaging with our employees across the globe.
When the decision was made to cancel NAB in Las Vegas in the Spring, we took the opportunity to virtualize our meetings, pivoting to a virtual "NAB" of our own. In September, we are doing the same with a virtual "IBC", hosting Zixi Delivers, a series of webinars and virtual meetings through which we can virtually connect with customers and partners. We anticipate that this will be another big success and look forward to connecting again with global audiences, to show them how the Zixi SDVP can provide software-based solutions to facilitate the delivery of live and live linear broadcast-quality video around the world.
//php echo do_shortcode('[tag_groups_cloud append= ({count}) collapsible=1 groups_post_id=0 tags_post_id=0 hide_empty_tabs=1 hide_empty=1 separator= | link_target="_blank" show_not_assigned=1 not_assigned_name=Tags div_class="custom-tagGroups-for-post-page"]'); ?>
Search For More Content
//php echo do_shortcode('[contextly_main_module]'); ?>