Platform Communications Case Study: Grass Valley – shifting gear in unprecedented times
Tue 18, 08 2020
Maintaining customer visibility without major trade shows
Grass Valley needed an impactful communications campaign to maintain its usual headline-grabbing industry presence despite the cancellation of NAB Show – normally a critical event for it to engage with customers.
The objective was to ensure Grass Valley maintained its leading share of voice in the media.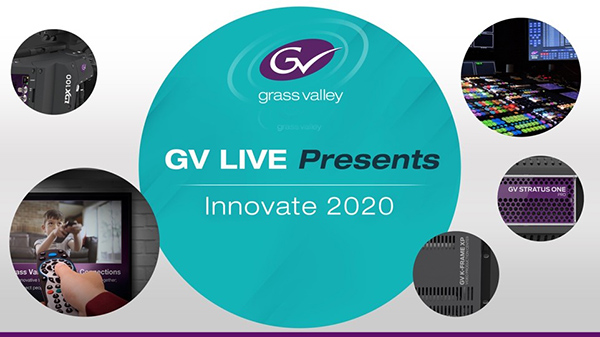 What we did
Shifted from traditional event communications tactics to develop a programme that could deliver the same impact on an entirely virtual stage.
Dynamic media relations were central to ensuring that a broad spectrum of global press and analysts were engaged with Grass Valley's news.
Set-up a virtual press conference, securing 36 media and analyst attendees from across the globe to learn about Grass Valley's news
Tightly planned drumbeat of 17 press releases to drive messages across a wide variety of solutions including remote production, cloud-based production, esports, IP and playout
Leveraged media coverage to promote "NAB replacement" virtual event – Grass Valley Live – which was attended by nearly 2,000 people
Navigated communication of Black Dragon's acquisition of Grass Valley to ensure the narrative was positively received, controlled and in-keeping with the company's key messaging
Key outcomes
Secured 432 pieces of coverage over a three-month period
Achieved no.1 position in competitor share of voice (tracking against 11 companies)
Ensured that Grass Valley customers knew about the company's latest innovations and thought leadership
David Cohen, Vice President, Marketing Communications, Grass Valley
"Grass Valley puts enormous time and resource into making industry trade shows a success for our business. Without them we needed a new way to communicate our key company updates and messages to customers, industry peers, and media and analysts alike. As soon as the NAB Show cancellation was confirmed, the Platform team was ready and quick to develop a dynamic strategy to effectively communicate our latest insights, demonstrations and announcements with the rest of the industry. Additionally, because of this unprecedented situation, our plans were quite fluid, and we were delighted with how they were able to continually shift their approach as our global communications plans shifted. We succeeded in maintaining our visibility and communicating key messages despite all the disruption to our original strategy, and we thank the Platform team for their flexibility, diligence and commitment in helping us effectively tell our stories to the market."
For more information, please contact Gay Bell at gay@platformcomms.com.
Related Content
Based on your recent activity and preferences we recommend the following pieces of content