The Eluvio content fabric is an open high performance software network for management and distribution of large form content (video) in ways never before possible. Content owners can distribute premium content globally including live, on demand, and hybrid video experiences, direct to consumers and to business partners without CDNs, aggregators, or transcoding services, with an \"instant on\" low latency and high quality experience. Monetization, versioning, personalization, and rights control are intrinsic.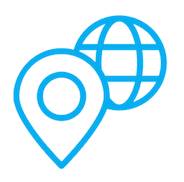 Latest News
Eluvio LIVE Provides Artists with Novel Blockchain-Based Streaming and Ticketing Platform
Eluvio Announces Partnership with MGM for Next Generation Content Servicing and ...
Other Content
Blockchain in Media: Just-in-time Asset to Exhibition for Premium Content
Eluvio - Streaming Re-Imagined: A Novel Approach to Asset Management, Low-Latenc...
In Conversation with Eluvio Part 2