Hitomi design test and measurement solutions for the media and entertainment industry. Specialising in streamlining the line-up process of lip synchronisation, coherence and channel identification, it is dedicated to helping customers achieve exceptional broadcasts. Hitomi technology is integrated into numerous systems worldwide and has been used for a multitude of high-profile events and productions.
Hitomi's flagship product is MatchBox - a state-of-the-art toolkit designed to streamline the challenges of live broadcast line-up. Complete with an intuitive identing feature, rapid measurement of lip sync, audio coherence, audio levels, phase inversions and video timing, MatchBox is also a 4K test pattern generator.
New for IBC 2019 is MatchBox Glass, an IOS App that allows multi-camera lip-syncing for coverage of news, sports and events.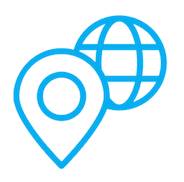 Offices located in
UK
Latest News
Hitomi to host live demos showcasing their capabilities for near instant lip-syn...
Viacom International Media Networks deploys Hitomi MatchBox for 2019 MTV Europe Music Awards