Bags, cases, protection
The AS-1 series is a zoom remote controller designed to make high-quality video production by making comfortable zoom operations essential for camera shooting work at events and studios.The zoom lever is designed with a smooth operation and a thorough pursuit of a comfortable operating feel in all other mechanisms.AS-1 / 1P supports not only shoulder-mounted cameras but also small commercial camcorders, and is equipped with a REC operation button for camcorders.
Two cameras can be adjusted with one AS-1 remote control
In combination with the Protech HDF viewfinder,the return video confirmation function is very convenient for multi-camera recording.This function can be realized without relying on the functions of the camera body.For example, even in one-man multi-camera recording with two professional camcorders,you can operate the other camera while checking and controlling the fixed-point camera image. It becomes possible to do.
Other products from this company: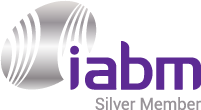 AS-1/
Professional camera remote controller. High quality, one essential...