Single-sign on and authentication
As the OTT video market matures, basic DRM technology is no longer sufficient to enable the compelling services consumers are willing to pay for while complying with stricter security requirements mandated by premium content providers, such as 4K/UHD programming. Furthermore, delivering a multi-screen service consistently, reliably and securely to the growing list of devices and operating systems is a formidable undertaking. While DRM security serves to protect the content, advanced analytics are also increasingly essential to ensure competitiveness and maximize monetization opportunities.
MultiRights™ OTT Plus is Verimatrix's response to the evolving needs of the OTT video market. As the specialist in securing and enhancing revenue for multi-network, multi-screen digital TV services around the globe, Verimatrix developed MultiRights OTT Plus to allow operators and content owners to more effectively and efficiently control the brand experience of their premium services across devices. The solution optimizes content monetization through a sophisticated package of integrated security and analytics components. Offered on a subscription basis with cloud-based or physical deployment options, MultiRights OTT Plus addresses the multi-DRM quandary and native device DRM limitations, plus offers powerful delivery and analytics tools in a flexible, cost-effective package.
The components that make up MultiRights OTT Plus include:

~ MultiRights OTT, supporting all widely utilized DRMs and client device categories

~ VideoMark® and StreamMark™ forensic watermarking solutions, offering a range of anti-piracy tools to secure and monetize premium content services and delivery methods

~ Verspective Operator Analytics video services optimization and monetization platform, offering a way to emphasize data security and integrity as a foundation for actionable intelligence

~ Downloadable ViewRight™ Secure Player, supporting advanced video services features with all common pay-TV service models (such as linear, on-demand, and download-to-go)
The package offers optional connectivity to the Verimatrix Verspective™ Intelligence Center, featuring a set of cloud-based services including crucial anti-piracy alerting, VCAS system health and performance monitoring

MultiRights OTT Plus can also be leveraged to enable secure hierarchical distribution from origination at the content owner to viewer playback and reporting in a federated rights management (FRM) approach. This component is a security umbrella, applying proven Verimatrix security and key/rights management to multi-tiered online video distribution.
Providing end-to-end protection for valuable video content has often required repeated content decryption and re-encryption along the path to the viewer device. Both complex and costly, this also opens up windows for mismanagement and content theft at each intermediate point. Implementing an FRM model through MultiRights OTT Plus reduces OTT distribution complexity by offering a single point of integration, so operators and content providers can "encrypt once, decrypt once."
Ultimately, MultiRights OTT Plus offers consumers a completely transparent subscriber experience in an evolving multi-screen and multi-DRM world. Thanks to the advanced analytics tools, operators and content owners can maximize content monetization and stay abreast of evolving consumer preferences. By leveraging this solution, operators can deploy multi-screen services with confidence and the assurance that their OTT monetization platform will adopt to changes in security regimes while continuously enhancing the user experience.
Other products from this company: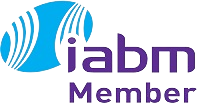 MultiRights OTT Plus
MultiRights OTT Plus maximizes multi-screen OTT content monetization...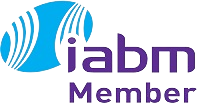 ';
StreamMark
StreamMark server-side watermarking protects premium OTT services with...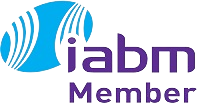 ';
Verspective Analytics
Verspective Analytics offers powerful new business intelligence functionality...