Single-sign on and authentication
As operators and content producers alike continue to raise security standards in the battle against unauthorized redistribution, there has been a piqued interest in watermarking as a deterrent. Watermarking, particularly for streaming home entertainment, is becoming more and more prevalent- with the advent of UHD and early release window (ERW) content. As theft of premium content continues to surge, StreamMark from Verimatrix offers a highly-efficient, powerful solution for ensuring that pay-TV operators are protected.
Verimatrix developed the server-side watermarking capabilities of its StreamMark™ solution to support content delivered via HTTP Live Streaming (HLS) and standard DASH adaptive bitrate (ABR) formats to enable ERW and other premium content business models. Server-side watermarking is an important alternative to client-side embedding since it does not require any integration with, or modification to, the client devices.
StreamMark supports a highly efficient process to embed robust, secure and imperceptible watermarks in digital content before delivery to each client device. The standalone solution is inherently DRM-agnostic and integrates with leading encoder and CDN components to protect unicast over-the-top (OTT) delivery by uniquely marking compressed video files, even if they are encrypted. It protects valuable content against real-time re-broadcasting threats and subscription fraud by enabling a flashing mark that is inconspicuous, yet quick to read and recognize. StreamMark can easily be integrated into today's distribution networks using existing encoding and encryption workflows, processing power and storage.
The solution extends new revenue opportunities to pay-TV operators by expediting access to premium content for ERW on-demand services, the timing of which runs alongside the theatrical release. Studios offering ERW and UHD/4K content require video watermarking as a security measure.
Verimatrix has spent more than a decade developing a comprehensive technical approach to forensic watermarking backed by an unmatched partner ecosystem. The company has been working closely with the studios for several years to offer a proven ERW and UHD/4K video solution that satisfies MovieLabs' specification for Enhanced Content Protection. StreamMark also complements the issuance of updated watermarking security guidelines from the Ultra HD Forum where Verimatrix played a leading role.
StreamMark works in conjunction with the cloud-based StreamMark Reveal™ Service, which analyzes video for potential watermarks. Once found, the service extracts the embedded payload, thus delivering convenience for StreamMark customers and confidence against arbitrary verification. These linked products allow pay-TV companies to trace illicit copies of online digital content back to the source and ensure full protection to their subscribers.
As a part of Verimatrix's all-inclusive offerings, StreamMark joins the company's flagship user-specific forensic watermarking solution, VideoMark, which uses a client-side watermarking technique to provide real-time, session-based video traceability as an alternative that limits integration on the client side. Through the proven VideoMark and StreamMark offerings, Verimatrix equips video service providers with a range of more flexible anti-piracy tools and deployment options that they need to secure and monetize today's premium content services and the latest delivery methods.
Other products from this company: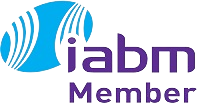 MultiRights OTT Plus
MultiRights OTT Plus maximizes multi-screen OTT content monetization...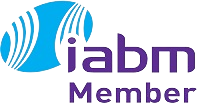 ';
StreamMark
StreamMark server-side watermarking protects premium OTT services with...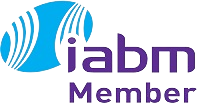 ';
Verspective Analytics
Verspective Analytics offers powerful new business intelligence functionality...