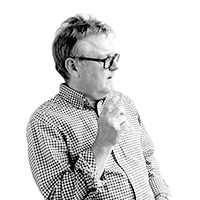 Dermot Casey
Managing Director of EMS
Broadcasters have always been at the forefront of new technologies because our industry has constantly pushed the boundaries with innovation and change. Since its inception with JL Baird in 1927, whether it be Colour, HD, Digital, Smart, VOD, Ultra HD, Cloud, AI or state of the art graphics, new developments in broadcast have demanded new skills.
This in turn requires our workforce to gain those new skills and, crucially, be willing to adapt. Excitingly, this also opens the door for people with different skills and from different technology backgrounds or business routes to enter into our new broadcast and media world.
What type of candidates are clients looking for to leverage today's fast-moving technology and with what skillsets?
Ideally candidates now need to be able to understand the entire content supply chain – from creation to consumption; in the new multi-platform broadcast and media world, such people are gold dust! Here's a checklist of typical requirements:
A background with experience in IT, IP, workflow and developers with a broadcast bias
A workforce with a fusion of these skills, knowledge and experience and a positive attitude to change and evidence of flexibility
Broadcast coders with experience of working with NMS/OSS software such as BNCS or Dataminer
Project or data managers with cyber security awareness
Cloud, AI, Coding and crossovers with the telecoms and communication industry
The skillsets required can be very specific and so there is a need to attract candidates from far more diverse backgrounds than ever before.
Here's the issue
Candidates with this kind of experience are scarce and in high demand. The frustrating thing is that there appear to be less and less graduates choosing broadcast courses and therefore the candidate supply chain is under pressure.
Why is this? – there are several reasons:
1) The multitude of options at schools and universities
2) The relative attractiveness of other cutting edge 'sexy' technologies such as Gaming, Finance, IT/Telecoms, Green technologies
3) The conservative image of broadcast engineering and technology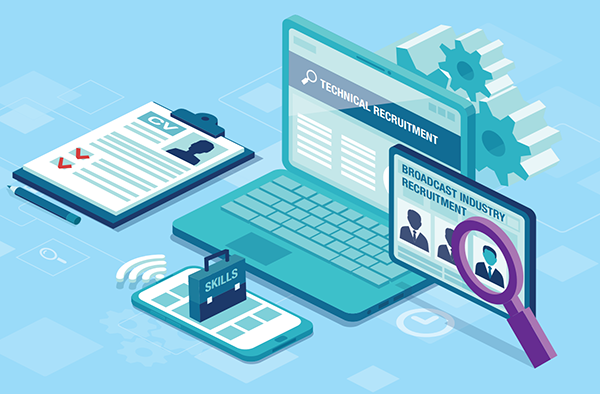 Going forward – the future
We are seeing a new breed of media and telecoms companies emerging into what was just the broadcast space as a result of the OTT revolution: Amazon, Netflix, Google, Apple, Comcast (Sky) for example, as well as a different approach to broadcasting from countries like China.
New technologies are moving into the broadcast and media space such as SaaS (Software as a Service) 5G, AI, Robotics and Machine Learning, so what level of expertise, experience and learning is required for these new ways of doing things?
As technology has changed so have lifestyles; candidates have and will have more and more the ability to balance their time in the workplace and at home. Employers now need to consider the home and family life of key employees along with agile working and mindfulness aspects – a far from easy job in some roles.
Questions and Answers
‬Q. How will all this affect you or more importantly a young person considering their future career options?
A. There is a need to promote our industry and the exciting new roles in it, especially at more
critical ages, to broaden appeal and understanding
‬Q. How can we attract and train sufficient numbers of technologists with the required level of new skills?
A. Good people with up to date skills and with an open, proactive and positive attitude to change and flexibility will always find roles. There will constantly be technology changes, but a fully diversified and agile workforce will always succeed.
I have only touched on a few of the challenges facing us, but there are exciting and profitable times ahead for the people who embrace the new ways in broadcast and media! If you would like to discuss any of the issues raised here, call by the EMS stand at IBC – Hall 1 B09.
EMS Technical Personnel was established in 1998 as a specialist broadcast Recruitment Company with a background in broadcast technology and is run by Dermot Casey.
They exclusively focus on the Broadcast industry and all of their staff has a relevant experience in the industry. They specialise in supplying high quality Broadcast staff in fields such as; Technology, Operational, Post Production and Creative.
EMS have been working with RISE, who have set up a group of senior leaders, to look at ways of attracting more young people (especially women, to get the balance right) to choose a career in broadcast technology. This group includes; The BBC, BT sport, dB broadcast, EMS and Sky.
//php echo do_shortcode('[tag_groups_cloud append= ({count}) collapsible=1 groups_post_id=0 tags_post_id=0 hide_empty_tabs=1 hide_empty=1 separator= | link_target="_blank" show_not_assigned=1 not_assigned_name=Tags div_class="custom-tagGroups-for-post-page"]'); ?>
Search For More Content
//php echo do_shortcode('[contextly_main_module]'); ?>