PROJECT, COLLABORATION OR EVENT CATEGORY BaM™Award Nominee: DAVID Systems – Pop-Up Radio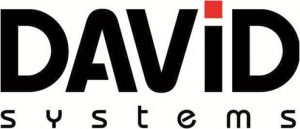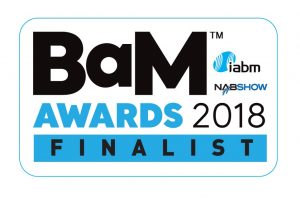 DAVID Systems is a leading enterprise software company, known for open, customizable and scalable rich media workflows, which are deployed in some of the largest and most innovative radio stations and media companies worldwide.
The privately owned company was founded in 1991 and is headquartered in Munich, Germany, with offices in Berlin and Washington, D.C. DAVID's umbrella product suite, 'DigaSystem' or 'DigAS,' offers an easy way for journalists, producers and operations teams to produce cross-media content and cost-effectively manage the opportunities and challenges of multi-channel distribution.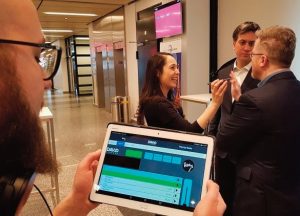 DAVID provides the necessary infrastructure in the areas of Production and Playout for radio stations and we work with our partners to 'reinvent radio' as it moves into the realms of digital, podcasts, smart speakers, mobile studios, etc.
Pop Up Radio is our contribution to the reinvention of the traditional radio studio. When we think of radio, we are tethered to the realities and the concept of the radio studio as a stationary area where the audience must go to. To go 'remote,' consist of high costs, moving hardware and low degrees of collaboration.
Pop Up Radio drives greater collaboration with the audience, talent and the 'mothership.' It's mobility made easy as this is enabled via a public cloud, thus allowing you the ability to create a mobile studio in a moment with simply a smart phone and/or tablet. Before Pop Up Radio the solutions available were cumbersome and cost prohibited. Pop Up Radio allows for more content opportunities and makes everyone's life easier.
Pop Up Radio drives greater collaboration with the audience, talent and the 'mothership.' It's mobility made easy as this is enabled via a public cloud - BaM™ Product Highlight: DAVID Systems Click To Tweet
Search For More Content