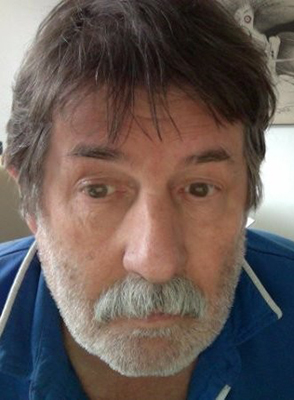 A decade ago, when Peter White became CEO of IABM, its membership was about 250 and the staff numbered five. At its peak in 2020 before Covid-19 hit, membership reached 650+ and the staffing had quadrupled. George Jarrett reports.
IABM now bristles with valuable data and knowledge, and smart initiatives and partnerships, but when White emerged from another industry that had adopted digitisation, he was surprised by the sloth with which the broadcast business jumped from tape to file, and joined the digital age.
"We just played catch up, but very quickly in doing a decade's development work in five years. That's what's happened with Covid-19 too – two years' work in just three months," said White. "It has put us at the leading edge now: we have the technology, the expertise and the knowledge, and it has all been fast-tracked."
How did Covid-19 impact IABM and its relationships with its incredibly varied membership?
"Nothing in my lifetime has caused as much upset. This has changed the world, and it has changed how we are going to view the industry going forward. It has accelerated the processes of remote production, of cloud usage and of IP adoption," said White. "Shows won't be the same, and neither will organisational structure. The virtual office will be more prevalent.
"We were particularly well placed for the pandemic because IABM has been widely distributed and by necessity an online, digitally connected business for a long time. We very quickly created a virtual platform that was free for members to use," he added. "We produced tons of data, and did dozens of interviews through our own TV channel."
IABM members were engaged with a wide-ranging programme of webinars and webcasts, and a series of courses that handle the issues around managing and changing of mindsets with a new normal in mind. IABM also teamed up with SMPTE, the DPP, SVG and HPA for joint web events.
"We have played our part in bringing the industry together. We worked with all those bodies so that our members and the industry in general do not have to worry what camp they are in. It is now all about working together in a collaborative way," said White. "This is the way of the future."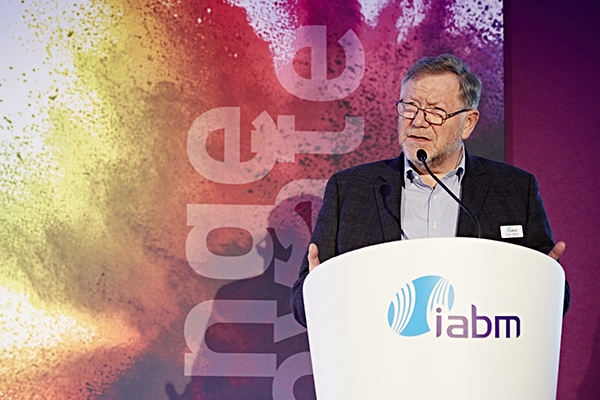 Can IABM members make the commitment of coming back greener, while sustaining R&D budgets?
"That is a very credible wish. I heard great stories about organisations that just continued with their R&D development throughout lock down, working with engineers distributed all over the place to produce new products. It is not just doom and gloom. During lock down there was cleaner air, and an attitude that was more responsible. There has been a shift in the mindset to be more aware of our planet," said White. "The longer burn of environmental pollution needs to be dealt with, and we can start with not getting in our cars and travelling to offices. We can be as virtual as is practicable, and with shows we need to think of ways of making the experience good, while massively reducing our carbon footprint.
"All the owners of IBC and all the members of all the industry bodies have been similarly impacted by Covid-19, so it makes sense from a general logical aspect that we collaborate and drive things forward together," he added. "Doing those web events with the other organisations proves they are willing to do this."
Many IABM members were hit by the wipe out of production during lockdown, others in niche product areas may have struggled too. But live streaming companies, codec vendors, and platform and cloud enterprises have had a field day, whilst other companies just concentrated on R&D innovation.
How does Brexit mix in here?
"Brexit has not been a particularly constructive thing for our industry from a UK perspective, and it can only be exacerbated by a no deal Brexit. Covid-19 has magnified the other big issues that were there."
White is worried by another issue that Brexit will magnify. "There has been little support for the freelance part of the creativity chain in the UK, and that has impacted tremendously on the level of unemployment. This will take time to recover," he said.
Has the IABM Global Engaged Partner Program, giving it a dialogue with end users, been a help during the pandemic?
"Massively. Engaging when they were working from home has been easier, so we have been able to stage some great end user panel sessions. That has enabled them to understand what IABM does and how valuable this dialogue with the supply side of the industry can be," said White. "It is important from a collaborative development point of view. They have a different need, a thirst for knowledge, and we can make that available to them."
How will the IABM create a new normal for itself?
Its Business Intelligence Unit has fed out a mass of reports covering technical change. And IABM sits on huge banks of both data and content.
"Our Knowledge Hub has grown and grown, particularly with the amount of activity during the pandemic lock down. And continuing the amount of virtual work we were doing has just added to the Knowledge Hub," said White. "Our focus now is making that knowledge much more discoverable, with a better user experience.
"Making the journey through our website easier is one significant change. We won't be back to being such a physical presence everywhere. We will choose our moments and will take a more hybrid approach and be more discerning about what we deliver and what we invest in," he added. "We have had to focus our resources like the rest of the industry has."
IABM is also looking at getting back to supporting some of the big shows.
"We are aware that even that will be different going forward. The game changers, the disruptors, the new service giants are going to shape the way the shows look in the future. It will not just be about a supermarket of products, but about delivering innovation and building around it," said White.
"We keep on preaching 'adapt to change' and that is what we have done ourselves. It has involved changing our structure and changing our approach. I mean to transition the IABM by keeping it moving and keeping it fresh," he added. "To give it a younger image, we will make sure that our younger team members, who are brilliantly talented, are always at the forefront of delivery. That is what our industry is about."
With the broadcast industry now morphed into a wider media business, and with many enterprises using the same core technologies as other industries, does media sit at a top table now?
"Yes. We are at the top table now in terms of developing technologies in partnerships with Telecoms, Automotive, Medical, IOT, Cyber Security, IT and IP companies, and Cloud services," said White. "In the future it will be difficult to look for boundaries. We will still need optics to capture the image, but the rest of it is becoming so virtualised, so software driven; all the barriers have now gone.
"We still have those core production fundamentals around creating content, and that is never going to change. The way it is being finished, managed and delivered is so much more exciting. New people keep bringing in new things that we could not have dreamt of even a decade ago," he added. "I was impressed by the HPA's complete remote production of a feature film, which it showed at its retreat. The workflows and the focus on collaboration and efficiencies was kind of like a proof of concept for what happened during the pandemic lock down; I think HPA's work before and during lockdown has been sensational."
This article originally appeared on IBC365 – reproduced here with IBC's kind permission.
Search For More Content