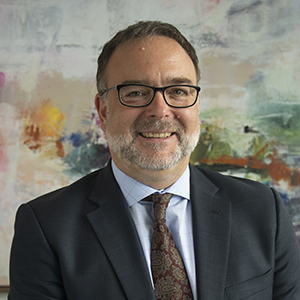 Clear-Com experienced the effects of COVID quite immediately, as we are headquartered in Alameda, CA, and our primary manufacturing facility is in Carlsbad, CA—two locations that were mandated to work from home almost immediately after the virus reached the state. We were, however, deemed an essential business because we service all types of essential businesses, from major news outlets to medical applications.
To facilitate continued activities, we reconfigured our production floor so that everyone could be properly socially distanced, we took everyone's temperature at the beginning of each workday, and we rearranged working 'day parts' to avoid potential crowding. Intensive cleaning protocols as well as a carefully restricted map of who needs to go where in our facilities also works to support our team's ongoing safety.
We had a disaster plan in place before COVID that acted as the foundation for our response to the outbreak, but given the unpredictable nature of the virus and the unfolding nature of the pandemic, we had to respond in a flexible way that was slightly different among our global facilities. Our IT team facilitated these changes very quickly, and most of our office employees in Alameda, Montreal, Cambridge, as well as our various satellite sales offices, were able to shift over to work from home. Things settled into a clear delineation with the critical Operations and Support personnel operating from our facilities and the rest of the company working from home.
From a product development standpoint, we were in the midst of finalizing preparations for a brand new product launch when COVID struck, as well as a major software update to another product. While for us these processes were largely unimpeded by the pandemic because of our standard procedures and ongoing in-house Operational focus, the marketplace we have delivered these products into has of course been impacted and we are finding the traditional conduits for getting the word out are disrupted, like tradeshows and industry press.
While many of our customers in the Live Events industry had to halt all projects, other markets needed to pivot quickly and were calling in to expand, alter and adapt their workflows. Broadcast; Military, Aerospace, & Government; Energy, and even Corporate AV have all had to make changes and so we have helped them reimagine how they can do their jobs from different places, or under different circumstances than before. We have supported them in a way that matches the sense of urgency they feel, in the most cost-effective and time-sensitive way. In many cases this involved simply expanding or modifying equipment they already had to accommodate changing workflows.
The intercom capabilities we offer the marketplace are at the forefront of the AoIP trend that the industry has taken, and IP has been a key point in our product development, so the infrastructure for remote workflows was already there. For this reason, many of our broadcast and media production clients were able to take full advantage of what they had at hand, with minor modifications to accommodate a reduced and displaced staff.
What is new, is social distancing in media production activities. Clear-Com can facilitate ongoing activity where zones intercommunicate using various combinations of wireless, full-duplex and hardwired solutions, where some team members are remoting in using Agent-IC IP connections.
Although it is imperative to continue pioneering solutions in the "new normal," it is also crucial to remain conscious of our people's collective mental health as we navigate new challenges. COVID-19, the attendant economic disruption, and growing social justice movement are affecting us all in different ways, personally and professionally.
In an effort to keep internal communication channels as open as possible, we're hosting biweekly town hall meetings led by Clear-Com CEO Mitzi Dominguez and myself, where employees are encouraged to ask questions, share experiences, and voice any concerns. We also support internal communications with a biweekly COVID-19 business update meeting, a company-wide Microsoft Teams "watercooler" channel to facilitate workplace conversation, as well as a Teams channel that includes riddles, games and inspirational content, and departmental happy hours and coffee talks to elevate team morale.
As is natural for a communications company, we put people first—customers and employees—and our primary goal is for everyone to remain healthy and happy until we can all meet again, whenever that may be.
Search For More Content