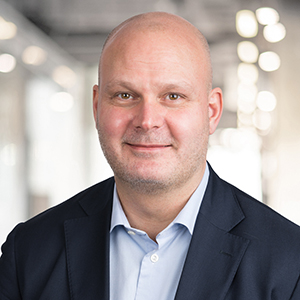 When we realised that we were heading into a lockdown situation we had three initial priorities. Top of the list was everybody's health and everybody's safety, followed by maintaining the mission critical services we deliver to our clients, and lastly the ability to continue with some of the vital projects we already had underway.
Happily, and with a lot of hard work, we managed to hit all those targets.
We managed to pivot very quickly to enable our staff to work from home, and while that has meant we have had to fundamentally change some of the ways we do things and the way we interact with each other, that's been really successful for us. In fact, the number of sick days we're seeing in the company is lower than it's ever been.
As we work with live broadcast services, we did have to implement some new solutions to ensure that remote working went smoothly. We couldn't have a situation where we were suffering from latencies and disconnections. Luckily being owned by Ericsson meant we had the inside track on getting those solutions in place.
For those that still had to work in production environments, and inevitably there were some people in key areas who could not work from home, we created safe environments using partitions and screens.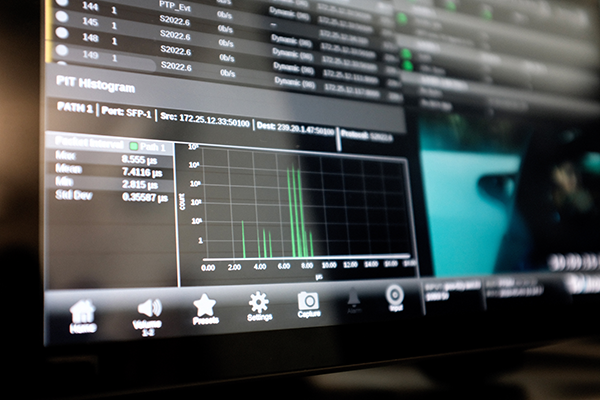 Once that initial phase was over, we started to ensure quite quickly that our staff's mental health was looked after as well as their physical safety. This was a very different situation for all of us, so we had experts and authors talking about things like organising your day, the importance of exercise, balancing children's needs with work, and so on.
We also made sure we looked at people's new workplace environments, ensuring that they had the monitors, lighting, keyboards and everything else to ensure they had a healthy, well-equipped work environment wherever they were. And, of course, we ensured regular communication with everyone. We have company-wide virtual meetings every couple of weeks now and I think it's brought me to a better understanding of our organisation and the people within it.
It's also accelerated digital transformation across the company. That was always a part of our production environments, but now you see it taking root in the marketing department, for instance, where we're starting to bring in new digital events, new means of lead generation; in HR processes; in financial workflows; pretty much in every part of the company.
Inevitably we've seen some delays on some projects, as our customers have had to delay new offerings or services they were bringing to the market. That's had some financial impact in Q2, but not as much as we had feared. Some of our customers dependent on advertising revenue have had to switch their content strategy and mine their archives more than before, and we've been able to help them with that. But in general, as a managed services provider, much of what we do is mission-critical enough that it has kept going; the impact, if anywhere, has been in the willingness to invest in new services and technology software. We'll learn more about the effect that will have on the business as the year unfolds.
It has also led to opportunities though. More organisations such as churches and concert venues are looking at video streaming as a way of replacing the foot traffic that has disappeared, and we developed a self-service OTT proposition where they can launch their own version of Netflix within a couple of minutes. We're trying to figure out how we can create more self-service low tech offerings like this for the clients that don't have the muscle and the size most of our current customers do.
But we have a new normal. I think we will see the workspace redefined and that the office will become the new 'off-site' meeting place, the place where you go every now and then to congregate all together. I can see many companies reducing their real estate footprint and that will redefine how we all work as an industry and how we cater to our customers as a consequence.
Search For More Content