Founded in 2002, Broadcast Pix™ offers the complete toolset required to make great programs, elegantly integrated and easy to use. Our integrated production solutions feature patented control and automation technologies, plus the BPNet ecosystem that provides cost effective, secure cloud services for backup, control, and collaboration. Broadcast Pix is proud to have more than 5,000 government, broadcast, live event, and visual radio customers in more than 100 countries. Learn more at broadcastpix.com.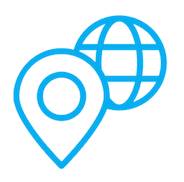 Other Content
Case Study: Building a production studio at SUNY Cobleskill to teach the next ge...
Special Report: Has our industry changed forever?