Irdeto is the world leader in digital platform security, protecting platforms and applications for video entertainment, video games, connected transport and IoT connected industries. Irdeto's solutions and services enable customers to protect their revenue, create new offerings and fight cybercrime. With 50 years of expertise in security, Irdeto's software security technology and cyberservices protect over 5 billion devices and applications for some of the world's best-known brands. With a unique heritage in security innovation, Irdeto is the well-established and reliable partner to build a secure future where people can embrace connectivity without fear. Please visit Irdeto at www.irdeto.com.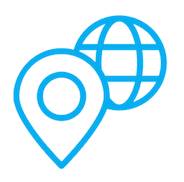 Offices located in
Netherlands, India, United Arab Emirates, China, USA
Other Content
Irdeto Report: The Era of Extreme Vigilance and Zero Trust
There's no vaccination for COVID Piracy but there is hope!
Irdeto e-paper: The "Streaming Wars" give pirates the competitive advantage