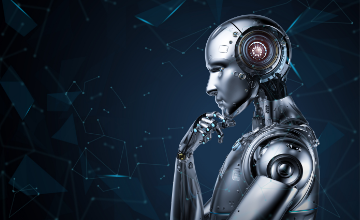 Broadcasters have the need to collect, compile, and analyze the information they present to the public via various mass communications channels for the purpose of analyzing the information. Broadcasting rules, laws, and regulations make it mandatory for them to monitor the results continually. While regulatory and compliance standards are maintained to help organizations attain their goals, some regulations are very specific to ensure data protection.
The media landscape is ever-changing as it presents an overwhelming number of broadcasts that can either have a positive or a negative influence. This makes activities like content review, ad monitoring, ad placement, etc., critical. Monitoring would put broadcasters in a better position to understand other brands and give better access to competitive coverage across the globe.
The consumers' ever-growing demand for content has resulted in the exponential growth of broadcasters. In the wake of these developments, monitoring, which was once a very tedious and manual process, has evolved into a very valuable asset for content owners, producers, and broadcasters throughout the world, making it easy for them to identify, save, and analyze content.
Leveraging the knowledge built over two decades, Digital Nirvana provides broadcast monitoring and compliance logging services to the worldwide media and entertainment industry. companies trust Digital Nirvana's solutions to help them capture content from multiple sources, create, and publish them on different digital platforms and monitor quality and regulatory compliance.
The once complex, labor-intensive, time-consuming, and error-prone processes like broadcast monitoring, compliance logging, multichannel recording, content repurposing, and distribution are simplified further with the launch of MonitorIQ 7.0, the next-generation broadcast monitoring and compliance logging platform with AI capabilities.
Migrating to MonitorIQ 7.0, broadcasters can reap all the benefits and features of the beloved Volicon Observer and experience enhanced broadcast monitoring and compliance capabilities. Apart from unparalleled monitoring capabilities, MonitorIQ 7.0 has implemented design capabilities to ensure users of all technical skills can complete the key tasks in just a few clicks via the new intuitive user interface.
Let's have a look at the key features of MonitorIQ 7.0 –
Single-click Access –

MonitorIQ 7.0 makes metadata for each asset available on a single page, with metadata timestamped and indexed to the video. Metadata includes closed captions, subtitles; loudness measurements; rating data; watermarks; and audio metadata.
Rapid clip and share capabilities via a thumbnail storyboard user interface make identifying content fast for the rapid creation of frame-accurate clips.
The UI gives users the option of comparing multiple channels — their own and/or competitors' — at different points along the video delivery chain.

AI and ML Services –

Broadcasters can now leverage the AI and ML capabilities of MonitorIQ 7.0 to identify ads on competitive channels and detect logos in sporting events and other high-value content.
Broadcasters can now generate the transcript for ads, content using speech-to-text (STT), logo recognition, face recognition for finding news content, and closed-caption conformance to internal and external guidelines, along with full workflows for the automated transcript, closed-caption generation, and translation.
Hybrid Cloud Architecture

MonitorIQ 7.0 features a hybrid cloud architecture that allows broadcasters to archive content locally or in the cloud, with the flexibility to expand storage and automate the archiving processes. As a result, broadcasters can be more efficient in storing both high- and proxy-resolution content and in accessing content through the MonitorIQ UI.
//php echo do_shortcode('[tag_groups_cloud append= ({count}) collapsible=1 groups_post_id=0 tags_post_id=0 hide_empty_tabs=1 hide_empty=1 separator= | link_target="_blank" show_not_assigned=1 not_assigned_name=Tags div_class="custom-tagGroups-for-post-page"]'); ?>
Search For More Content
//php echo do_shortcode('[contextly_main_module]'); ?>