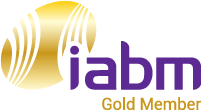 LTN® Global is a worldwide leader in integrated media technology solutions.
We connect the world with transformative video experiences and empower content producers and distributors to create, acquire, transform, deliver, and monetize content at scale.
Backed by the world's fastest and most reliable IP multicast video network, our solutions bring customers greater efficiency, agility, and creativity in targeting and delivering more content to more viewers at all times.
The LTN Ecosystem enables media businesses to unify the video chain and accelerate media workflow innovation, driving scalable revenues and enabling the ultimate audience experience.
Contact us today to learn how you can harness the power of our global broadcast video solutions and win the future of video.