Specialist, POV, PTZ, action Cameras
Small cameras including miniature, lipstick, point-of-view and action cams.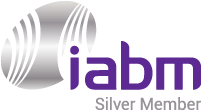 Studio Robotic Camera Systems
Ross Video has the most complete studio robotics offering available.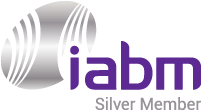 NewTek NDI PTZ Camera
Acquire live video and transmit over IP to any NDI® system, device, or software on your network.
CamBall4 small weatherproof remote controlled PTZ camera
The CamBall4 with joystick / DMX control, WDR, 1080p, Free-D and "predictive move smoothing"
DJI Osmo Action
Unleash your opposite side with Osmo Action's dual screens and RockSteady stabilization.
Lumens IP PTZ Camera with NDI The Lumens VC-A50PN HD PTZ IP camera supports NDI technology for NDI-based video production.
CB180 Camera
A multi-function outdoor remote- controlled camera, ideal for use in demanding situations
CamBall4Ki
Our latest CamBall camera offers professional broadcast quality 4K output to 50p or 60p
Lumens UHD PTZ IP Camera VC-A61P
With ultra-clear video quality in 30fps, the A61P is the latest addition to Lumens PTZ camera series
Camball Lite remote controlled PTZ camera
A fully featured version of the CamBall but at a reduced cost for indoor, lightweight use.
VictoremTM 262G41-CX camera VictoremTM 262G41-CX camera based on GPixel's new GMAX0505 CMOS 26.2MP global shutter CMOS sensor.
Protean XMi Remote Camera Head
Protean XMi remote camera head, ultra-flexible, virtually silent, with smooth precise zoom & focus.