Creative services
Osiris is a lightweight client software that enables Avid™ editors to collaborate on Media Composer projects simultaneously. It provides Avid-style bin locking for Windows & MacOS clients and on nearly any storage system!
Other products from this company: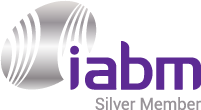 Strawberry
An application and storage agnostic PAM that saves...
Strawberry
Manage
»
Manage & Orchestrate
»
Data & Metadata Management
»
(Meta)data aggregation and management
» Strawberry is an award-winning Production Asset Management Suite (PAM), designed to keep productions organized and collaboration flexible. Strawberry solves key storage and workflow management issues that plague every media production house. For a PAM to be effective, it must integrate tightly with key creative applications, accelerate production workflows, and manage the underlying production storage. Strawberry does this and more, so that you can utilize your creative talent more effectively. Its unique approach balances the needs of the technical team and creative team for producing content seamlessly. If you have tired of constantly adding storage and see that a smarter workflow is the solution, have a closer look.