Specialist, POV, PTZ, action Cameras
A huge 1" Sony Exmor R CMOS back lit Sensor and 14.4 million effective pixels enable P4K to deliver stunning pictures in 4K resolutions with Full Bandwidth NDI. Excellent light sensitivity makes P4K perfect for all broadcast applications, sports, remote studios, newsrooms, house of worship and any shoot where quality matters.
Sony 1" Sensor. The best images come from the best sensors and the P4K is built exclusively around the best sensor in its category. The massive 1" Sony Exmor R CMOS backlit sensor delivers truly stunning pictures in all shoot modes and frame rates whether in HD or 4K. Full NDI. No compromises. In the world of NDI there are two flavours, NDI and NDI|HX. NDI is a variable bit rate, I-Frame codec that is reaches around 140Mbits at 1080p60 and is visually lossless. NDI|HX is a compressed, long-GOP, H.264 variant that reaches around 12Mbits at 1080p60. P4K is a Full NDI camera.
More than just a production PTZ. Shoot true cinematic styles. P4K is a PTZ designed for the most demanding live production shoots and supports all the traditional frame rates you would expect including 29.97 but now you can use your PTZ as a camera for TVC's, drama, and shoot 24p for that wonderful cinematic look. 10-bit. NDI4. P4K is a 10-bit sensor and with NDI4 you can have an end to end 10-bit workflow. Perfect for broadcasters and other productions where bit depth matters. With 10-bit support you can record the NDI feeds using free tools such as NewTek NDI Monitor or IsoCorder Pro.
Superfine Robotics. Precise control at your fingers. P4K's robotics are super precise and super sensitive. Wind down the panning and tilting speeds to create super professional shots that are dramatic, or crank up the speeds for high action sports to allow you to follow the movements. 360 degree Tally lights. The front, rear, and side Tally lights combine to create a 360 degree Tally light. Now everyone on the production set can see which camera is live to air.
Other products from this company: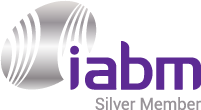 Ateliere Connect
Tools to manage media assets, optimise content libraries,...
Ateliere Connect
Manage
»
Manage & Orchestrate
»
Content & Workflow Management
»
Supply chain management and orchestration
» Ateliere Connect gives users the tools to manage media assets, optimise content libraries, and orchestrate production and delivery of title/content packages to over the top (OTT), broadcast and cable endpoints in just three clicks. It's fast to deploy with onboarding of content libraries and key workflows within days. Native support for versioned workflows, including the Interoperable Master Format (IMF), ensures that title management includes the many versions associated with a title, as well as localised languages and compliance edits. Microservices and a robust API enable interoperability from ingest to quality control (QC), to packaging and delivery, as well as integration of business and legacy media asset management (MAM) systems, optimising flow and transparency of work orders, billing, and inventory.