Specialist, POV, PTZ, action Cameras
A huge 1" Sony Exmor R CMOS back lit Sensor and 14.4 million effective pixels enable P4K to deliver stunning pictures in 4K resolutions with Full Bandwidth NDI. Excellent light sensitivity makes P4K perfect for all broadcast applications, sports, remote studios, newsrooms, house of worship and any shoot where quality matters.
Sony 1" Sensor. The best images come from the best sensors and the P4K is built exclusively around the best sensor in its category. The massive 1" Sony Exmor R CMOS backlit sensor delivers truly stunning pictures in all shoot modes and frame rates whether in HD or 4K. Full NDI. No compromises. In the world of NDI there are two flavours, NDI and NDI|HX. NDI is a variable bit rate, I-Frame codec that is reaches around 140Mbits at 1080p60 and is visually lossless. NDI|HX is a compressed, long-GOP, H.264 variant that reaches around 12Mbits at 1080p60. P4K is a Full NDI camera.
More than just a production PTZ. Shoot true cinematic styles. P4K is a PTZ designed for the most demanding live production shoots and supports all the traditional frame rates you would expect including 29.97 but now you can use your PTZ as a camera for TVC's, drama, and shoot 24p for that wonderful cinematic look. 10-bit. NDI4. P4K is a 10-bit sensor and with NDI4 you can have an end to end 10-bit workflow. Perfect for broadcasters and other productions where bit depth matters. With 10-bit support you can record the NDI feeds using free tools such as NewTek NDI Monitor or IsoCorder Pro.
Superfine Robotics. Precise control at your fingers. P4K's robotics are super precise and super sensitive. Wind down the panning and tilting speeds to create super professional shots that are dramatic, or crank up the speeds for high action sports to allow you to follow the movements. 360 degree Tally lights. The front, rear, and side Tally lights combine to create a 360 degree Tally light. Now everyone on the production set can see which camera is live to air.
Other products from this company: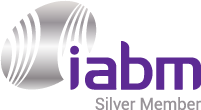 NewTek TriCaster 2 Elite
TriCaster 2 Elite is a leading-edge solution without...
NewTek TriCaster 2 Elite
Produce
»
Real-Time Production
»
Video Production
»
Production switchers
»
TriCaster 2 Elite is a digital media production system with IP connectivity through NDI®.
TriCaster 2 Elite moves beyond being only a live video production system to an all-encompassing digital media environment to create content for Internet, mobile, and television distribution.
The agile software driven operation, IP native technology, and production functionality of TriCaster 2 Elite provides extensive capabilities, connectivity, and control. With flexible implementation, integration of standard network infrastructures, a more complete set of capabilities, and a unique capacity for distributed production, TriCaster 2 Elite removes the traditional boundaries of media formats, I/O, channels, and delivery. • Complete Digital Media Production Produce digital media content with multi-channel recording, multi-channel remote guest conferencing, upload of clips, multi-angle instant replay functionality, packaging of media content including multi-cam acquisition, compositing of sophisticated static and animated graphics, multimedia and visual effects, advanced audio processing, input and output of video in nonstandard aspect ratios, frame rates, and resolutions for any platform and destination. Deliver with up to 8 3G or 2 UHD configurable mix outputs.


Limitless IP Processing NDI® video, audio and data transmission over IP with near-zero latency and instant access to and seamless interchange with essentially unlimited IP sources from anywhere across the network in real time. Linking of multiple locations over IP to create sophisticated multi-system, multi-site workflows. Support for up to 32 video input sources and up to 48 output signals over IP, all independently configurable through software.


Interconnected Production Inputs, outputs, and media assets are readily available and accessible by any user in any location on the network. Configure custom user interfaces accessible with LivePanel™. A comprehensive macro automation system automates settings and supports custom command sequences. Integrate production automation with Live Story Creator to run shows from formatted Microsoft Word scripts.


Distributed Operation Use NDI® technology to move video, audio, and data from one TriCaster 2 Elite system to another. Encompass compatible systems, devices, and applications available to the network. Communicate with other systems and compatible edge devices over IP and become accessible for operation from any location on your network—even from multiple remote locations.