Content/data acquisition from public sources
Learn about crucial trends within your sources with "now", our self-learning AI. Make yourself independent of general trends with now and find out what is really interesting for your field of interest.
Create your stories out of a collection of fitting assets and get informed whenever a similar topic is trending as well.
Other products from this company: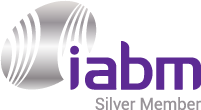 x.news™
AI live monitoring, research and verification application for...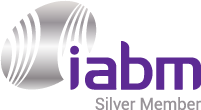 x.news™ – now
Now spotlights currently trending topics withing your sources...
x.news™
Create
»
Content Acquisition and Capture
»
Social/UGC
»
Content/data acquisition from public sources
» Imagine a world in which misinformation and fake news dominate the headlines. Frightening, isn't it?
This is why x.news developed x.news™, a cutting-edge research tool, which simply and efficiently assists in the selection and verification of incoming news feeds.
x.news™ enables you to:


Select and verify incoming news feeds to avoid irrelevant and fake news sources




Simultaneously research an abundance of sources (social media, agencies, publishers, internal archives, emails, web etc.) in real-time


View results, share findings with other users and collaborate on creating and publishing content all within one dashboard


Find information before competitors do to develop a competitive advantage


Save time, money and resources while staying up to date with the latest trends/events


x.news™ utilises artificial intelligence to understand users and their search intents and presents relevant results in a clear and simple format. It helps users to manage the overwhelming number of sources and the speed at which news are published today.